GeneAb™ Monoclonal Anti-p16 [Clone IHC116]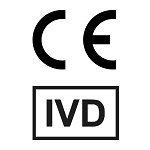 Katalog-Nummer IHC116-1
Size : 1ml,Concentrated
Contact local distributor :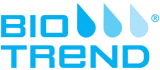 Telefonnummer : +1 850 650 7790
Zur Verwendung in der In-vitro-Diagnostik. Nur für den professionellen Gebrauch.
Description
The p16 (p16INK4A) protein is a cyclin-dependent kinase (CDK) inhibitor that plays an important regulatory role in the cell cycle. By controlling the transition between the G1 and S phases through regulation of retinoblastoma protein, p16 decelerates cellular differentiation and therefore acts as a tumor suppressor, making it the key marker in several human cancers including head and neck cancer, perianal lesions, melanomas, gliomas, lymphomas, and some types of leukemia. p16 is also clinically indicated in carcinomas of the esophagus, pancreas, lung, biliary tract, liver, colon, and urinary bladder.
Documents
DATASHEETS
OTHERS
Specifications
CLONE:
IHC116

ISOTYPE:
IgG1

HOST SPECIES:
Mouse

CLONALITY:
Monoclonal

POSITIVE CONTROL:
Normal Tonsil, Colon Cancer, Cervical cancer

DILUTION RANGE:


INTENDED USE/REG. STATUS:
IVDR