GenomeMe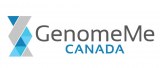 Get the complete picture of your patient's health status with our portfolio of the latest tools for precision medicine.





Molecular Pathology




GeneAb recombinant monoclonal antibodies are engineered to deliver consistent, specific, and sensitive stains—so you can make a confident diagnosis every time.





Molecular Diagnostics




GeneNav Diagnostic Kits





We focus our energies on developing products and services that save lives, improve quality of life, and reduce healthcare costs. By fulfilling current and anticipated medical needs worldwide, we aim to safeguard the health of humanity, one diagnostic solution at a time.





Genetic Testing





Deliver the next level of personalized healthcare




Learn about your patient's unique genetic profile so you can deliver care uniquely tailored for them. Look at the complete picture or narrow in on specific disease-associated genes to find out whether your patients can benefit from early, preventative care from you. With access to our full suite of genetic panels, you can get the answers you need today to secure a better tomorrow for your patients.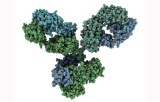 Primary antibodies for immunohistochemistry CE/IVD
Immunohistochemistry (IHC) is an important method for pathologists because it specifically visualizes the distribution and amount of a certain molecule in the tissue using a specific antigen-antibody reaction. The applications of IHC are increasing as more and more molecules involved in the pathogenesis, diagnosis and treatment of diseases and cencer are discovered. The unique feature that distinguishes IHC from many other laboratory tests is that it is performed without destroying the histological architecture, so that the evaluation of the expression pattern of the molecule is possible in the context of the microenvironment.
We offer a wide range of primary antibodies validated for diagnosis using the IHC method. All these products bear the CE / IVD mark.
Primary antibodies are available in different formats: concentrated or pre-diluted (ready-to-use) and the range includes both monoclonal and polyclonal antibodies.
Our catalog includes rabbit monoclonal antibodies that have many advantages over mouse polyclonal and monoclonal antibodies.