Wisteria floribunda (WFA, Japanese Wisteria)
Katalog-Nummer W1500-04D-5mg
Size : 5mg
Contact local distributor :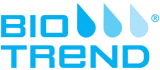 Telefonnummer : +1 850 650 7790
---
Grade
Molecular Biology Grade
Wisteria floribunda lectin is a 116,000 to 125,000 molecular weight glycoprotein with an isoelectric point of pH 5.4. Two subunits of about 60,000 daltons are produced in SDS gels, dissociating into 4 chains of about 30,000 daltons in the presence of reducing agents. The binding specificity is not completely clear but this lectin appears to preferentially bind carbohydrate structures terminating in N-acetylgalactosamine linked alpha or beta to the 3 or 6 position of galactose. Used to fractionate lymphocyte populations, the lectin although not mitogenic, elicits the production of lymphokines from murine splenocytes (references available upon request).

---
Inhibiting/Eluting Sugar:
200mM N-acetylgalactosamine

---
Storage and Stability:
Lyophilized powder may be stored at -20°C. Stable for 12 months at -20°C. Reconstitute with sterile buffer. Aliquot to avoid repeated freezing and thawing. Store at -20°C. Reconstituted product is stable for 6 months at -20°C. For maximum recovery of product, centrifuge the original vial after thawing and prior to removing the cap. Further dilutions can be made in assay buffer.

---
Source
Wisteria floribunda seeds
---
Purity
Homogeneous by SDS-PAGE
---
Form
Supplied as a lyophilized powder (essentially salt-free). Reconstitution
---
---
Important Note
This product as supplied is intended for research use only, not for use in human, therapeutic or diagnostic applications without the expressed written authorization of United States Biological.
---