Ulex europaeus (UEA II)
Katalog-Nummer 518886-5mg
Size : 5mg
Contact local distributor :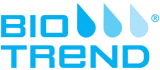 Telefonnummer : +1 850 650 7790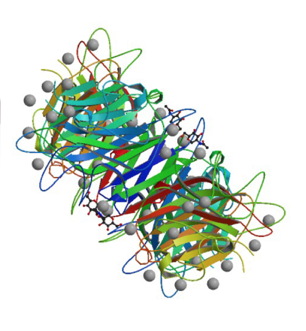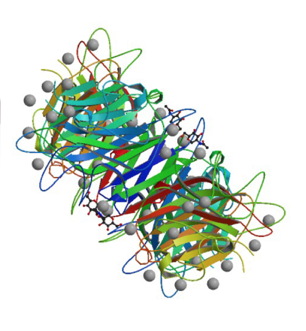 ---
UEA II
Affinity purified Ulex europaeus agglutinin (UEA II) is isolated from gorse seeds and separated from crude extract. This lectin is a glycoprotein that consists of four 24,000 Da monomer subunits that require Ca2+ for binding to its ligands through carbohydrate recognition domain. It is specific for di-N-acetylchitobiose, an oligomer of GlcNAc. The monosaccharide GlcNAc is not an inhibitor of the lectin activity. UEA II has no mitogenic activity and agglutinates type O erythrocytes with greater interest than type A3 erythrocytes. Addition of EDTA eliminates agglutinating activity. Agglutinating activity can be recovered with the addition of calcium.UEA II is a potent inhibitor of the lectin complement pathway following endothelial oxidative stress. The molecular mechanism of UEA II-induced inhibition of the lectin complement pathway appears to be through competition for a common binding site on the endothelial cell and not at the level of mannose-binding lectin (MBL) inhibition. See other UEA II conjugates.

---
---
Blood Specificity:
Non-specific

---
Sugar Specificity:
Oligomers of beta(1,4) - linked N-Acetylglucosamine

---
Inhibitory Carbohydrate:
GlcNAc beta(1,4) GlcNAc

---
Divalent Ions:
Ca++, Mn++, Zn++

---
Storage and Stability:
Lyophilized powder may be stored at -20°C. Stable for 12 months after receipt at -20°C. Reconstitute with sterile buffer or ddH2O. Aliquot to avoid repeated freezing and thawing. Store at -20°C. Reconstituted product is stable for 6 months at -20°C. For maximum recovery of product, centrifuge the original vial after thawing and prior to removing the cap. Further dilutions can be made in assay buffer.

---
---
---
Form
Supplied as a lyophilized powder.
---
---
Important Note
This product as supplied is intended for research use only, not for use in human, therapeutic or diagnostic applications without the expressed written authorization of United States Biological.
---