Ulex europaeus (UEA I)
Katalog-Nummer 518854-2mg
Size : 2mg
Contact local distributor :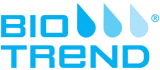 Telefonnummer : +1 850 650 7790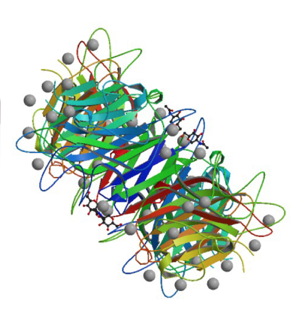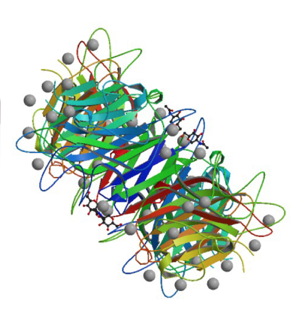 ---
UEA I
""Ulex europaeus agglutinin (UEA I) is affinity purified isolated from gorse seeds and separated from crude extract by affinity chromatography. It is consists of two subunits. The lectin is a glycoprotein that has no mitogenic activity to agglutinates type O erythrocytes, and of a lesser degree to individuals with A2 erythrocytes.UEA I reacts strongly with alpha(1,2) linked fucose residues but poorly or not at all with alpha(1,3) or alpha(1,6)-linked fucose. UEA I is unable to bind internal fucose structures and the presence of an internal alpha(1,3)-linked fucose on the H type 2 oligosaccharide decreases lectin affinity for this blood group antigen by 3-fold.UEA I has been used as a marker for vascular endothelium and used to identify endothelial cells of benign vascular lesions more specifically than antibodies Factor VII-related antigen. UEA I coated magnetic beads have been used to isolate endothelial cells associated with micro-vessels for subsequent cell culture. This lectin has also been used to differentiate between angiosarcomas and epithelial tumor.

---
---
---
Sugar Specificity:
alpha-Fucose

---
Inhibitory Carbohydrate:
L-Fucose

---
Divalent Ions:
Ca++, Mn++, Zn++

---
Storage and Stability:
Lyophilized powder may be stored at -20°C. Stable for 12 months after receipt at -20°C. Reconstitute with sterile buffer or ddH2O. Aliquot to avoid repeated freezing and thawing. Store at -20°C. Reconstituted product is stable for 6 months at -20°C. For maximum recovery of product, centrifuge the original vial after thawing and prior to removing the cap. Further dilutions can be made in assay buffer.

---
---
---
Form
Supplied as a lyophilized powder.
---
---
Important Note
This product as supplied is intended for research use only, not for use in human, therapeutic or diagnostic applications without the expressed written authorization of United States Biological.
---