Ulex europaeus Lectin (UEA II) - Biotinylated
Katalog-Nummer 21511195-1
Size : 1mg
Contact local distributor :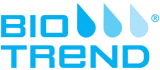 Telefonnummer : +1 850 650 7790
Description
Biotin is a small molecule involved in a wide range of metabolic processes. This ligand forms a complex with Avidin and Streptavidin, resulting in the strongest non-covalent protein-ligand interaction known. Biotinylated Ulex europaeus Lectin (UEA II) has an appropriate amount of biotin bound to provide optimum detection characteristics when using an Avidin-HRP or Streptavidin-HRP conjugate. Biotinylated lectins allow for more sensitive detection in ELISA and Western-blotting applications.
Properties
Abbreviation (Lectins Only):
Carbohydrate Specificity
Oligomers of β(1,4) - linked N-Acetylglucosamine
Conjugate/Tag/Matrix
Biotinyl N- Hydroxysuccinimide Ester (Biotin)