Triticum vulgaris Lectin (WGA) - Cy3
Katalog-Nummer 21761148-2
Size : 2mg
Contact local distributor :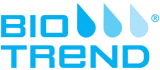 Telefonnummer : +1 850 650 7790
Description
Wheat germ agglutinin (WGA) is a lectin that is affinity purified from Triticum vulgaris and non-enzymatically binds to N-acetyl-D-glucosamine and sialic acid residues of glycoproteins and glycolipids. This lectin protects Triticum vulgaris from insects, yeast and bacteria. WGA consists of two subunits and has a molecular weight of 36 kDa. It is an acidic protein and has mitogenic activity toward lymphocytes. It agglutinates erythrocytes and most types of malignant cells.
Similar to insulin, WGA enhances the rate of glucose oxidation in isolated fat cells and is used for isolation and fractionation of insulin receptors. A recent time-of-addition study made it evident that WGA inhibits infection with SARS-CoV-2 by inhibiting replication when the lectin is incubated with the virus and added to cells during infection. The data from the same study indicated the mode of action is an interaction between WGA and the viral envelope, causing neutralization of the virus. It is possible this occurs via the highly glycosylated spike proteins. WGA has been used in oral squamous cell carcinoma staining techniques to test the degree of cell cohesion. It has been shown to inhibit melanoma cell proliferation in a dose-dependent manner. Cytotoxic activity on cancer cell lines is characteristic of WGA. The effects of its binding have been studied in a plethora of cancers including but not limited to hepatoma, choriocarcinoma, osteosarcoma, and some pancreatic cancers.
Cy3 can be used to visualize the binding pattern of Triticum vulgaris Lectin (WGA) in cellular imaging and flow cytometry. Cy3 is more photostable than many other fluorophores and can be seen with TRITC filter sets. It is commonly combined with green-fluorescent dyes for dual-labeling.
bioWORLD's products are supplied for LABORATORY RESEARCH USE ONLY. The product may not be used as a drug, agricultural or pesticidal product, food additive or as a household chemical
Specifications:
Source: Triticum vulgaris (Wheat germ)
Activity: 10 µg/ml will agglutinate human erythrocytes nonspecifically.
Carbohydrate Specificity: N-Acetylglucosamine
Inhibitory Carbohydrate: Chitin hydrolysate or 500 mM N-Acetylglucosamine
Mitogenic Activity: Yes
Divalent Ions Required: None
Conjugation: Cy3
Excitation: Maximum at 550 nm
Emission: Maximum at 570 nm
Fluorescence: Orange
Storage and Stability:
Store frozen at -20°C in amber vials or covered with foil in appropriate aliquot sizes. Avoid freeze thaw cycles. Can be stored at 2-8°C for short term use.
Application
Blotting, Glycobiology, Immunocytochemistry, Immunohistochemistry, Immunofluorescence, Mitogenic Stimulation
References
Auth, J., Fröba, M., Große, M., Rauch, P., Ruetalo, N., Schindler, M., Morokutti-Kurz, M., Graf, P., Dolischka, A., Prieschl-Grassauer, E., Setz, C., & Schubert, U. (2021). Lectin from Triticum vulgaris (WGA) Inhibits Infection with SARS-CoV-2 and Its Variants of Concern Alpha and Beta. International journal of molecular sciences, 22(19), 10205. https://doi.org/10.3390/ijms221910205

Johnson, R. J., Simpson, S., Van Epps, D. E., & Chenoweth, D. E. (1992). Wheat germ agglutinin inhibits the C5a receptor interaction: implications for receptor microheterogeneity and ligand binding site. Journal of leukocyte biology, 52(1), "10. https://doi.org/10.1002/jlb.52.1.3

Loréa, P., Goldschmidt, D., Darro, F., Salmon, I., Bovin, N., Gabius, H. J., Kiss, R., & Danguy, A. (1997). In vitro characterization of lectin-induced alterations on the proliferative activity of three human melanoma cell lines. Melanoma research, 7(5), "363. https://doi.org/10.1097/00008390-199710000-00001

Schwarz, R. E., Wojciechowicz, D. C., Picon, A. I., Schwarz, M. A., & Paty, P. B. (1999). Wheatgerm agglutinin-mediated toxicity in pancreatic cancer cells. British journal of cancer, 80(11), "1762. https://doi.org/10.1038/sj.bjc.6690593

Silveyra, E., Bologna-Molina, R., Gónzalez-Gónzalez, R., & Arocena, M. (2021). The Tissue Architecture of Oral Squamous Cell Carcinoma Visualized by Staining Patterns of Wheat Germ Agglutinin and Structural Proteins Using Confocal Microscopy. Cells, 10(9), 2466. https://doi.org/10.3390/cells10092466

Wang, H., Ng, T. B., Ooi, V. E., & Liu, W. K. (2000). Effects of lectins with different carbohydrate-binding specificities on hepatoma, choriocarcinoma, melanoma and osteosarcoma cell lines. The international journal of biochemistry & cell biology, 32(3), "372. https://doi.org/10.1016/s1357-2725(99)00130-2
Properties
Abbreviation (Lectins Only):
Storage Buffer
10 mM HEPES, 150 mM NaCl, 0.1 mM Ions w/ 0.02% Sodium Azide
Inhibitory Carbohydrate
Chitin Hydrolysate or N-Acetylglucosamine w/acid or salt