Paraffin Tissue Section Array - Human Adult Normal Tissue, Array I (64 Specimens)
Katalog-Nummer T8234708-2
Size : 2slides
Contact local distributor :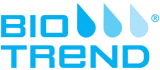 Telefonnummer : +1 850 650 7790
Paraffin Tissue Section Array - Human Adult Normal Tissue, Array I (64 Specimens)
Applications: NGS, IHC, RNAScope
BioChain's human adult normal high throughput tissue array (TeHFAN) is designed for rapidly screening genes or proteins of interest in extensive panels of different types of tissues.
Product Description
BioChain's tissue arrays or tissue microarrays (TMAs) are a useful tool in biomarker research and drug target validation. It consists of paraffin blocks that are assembled in array fashion to allow multiplex histological analysis. BioChain's TMAs provide a valuable tool for analysis of protein, RNA, or DNA molecules in oncology, both the malignant and metastatic markers. TMAs can also be constructed with tissues from other diseases and species.
Product Specifications
| Features | Specifications |
| --- | --- |
| Size | 2 slides |
| Shipping | Ambient Temperature |
| Species | Human |
| Sex | See DataSheet |
| Age At Sampling | See DataSheet |
| Tissue | Multiple |
| Diagnosis | Multiple Normal |
| Donor Status | Normal |
| Product Type | Tissue |
| Applications | NGS, IHC, RNAScope |
| Donor Information | Human Multiple Donors |
Resources
CATALOG #: T8234708-2
Data Sheet
Videos
BioChain: Digital Pathology Slide Scanning Service
Flyers & Brochures
Application Notes
Certificate of Analysis
Sie könnten auch an folgenden Produkten interessiert sein: