Protein A Separopore® 4B-CL
Katalog-Nummer 20181028-1
Size : 1g
Contact local distributor :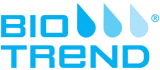 Telefonnummer : +1 850 650 7790
Description
Applications:
Protein A binds specifically to Fc regions of many mammalian immunoglobulins. Protein A- conjugates are commonly used as affinity adsorbents to purify immunoglobulins (antibodies) and immunoglobulin subtypes from serum, hybridoma ascites fluids, tissue culture supernatants and other biological fluids. Protein A-Separopore® 4B-CL is used for purification and/or fractionation of IgG subclasses. It is a reliable tool to purify monoclonal and polyclonal IgG from ascites, serum and cell culture supernatants. This is also commonly used to capture immune complexes generated in immunoprecipitation (IP) experiments.
Note: Separopore® is a cost-effective equivalent to Sepharose® in all of its physical properties and binding characteristics.
References
References:
Expression, purification and characterization of a human single-chain Fv antibody fragment fused with the Fc of an IgG1 targeting a rabies antigen in Pichia pastoris. Protein Expr Purif. (2012) 86: 75-81.
Leishmania (Viannia) braziliensis nucleoside triphosphate diphosphohydrolase (NTPDase 1): Localization and in vitro inhibition of promastigotes growth by polyclonal antibodies. Exp Parasitol. (2012) 132: 293-9.
The design of protein-imprinted polymers as antibody substitutes for investigating protein-protein interactions. Biomaterials. (2012) 33: 3344-52.
Improved efficacy by using the pTnT-rhtTG plasmid for the detection of celiac disease specific tissue transglutaminase autoantibodies in radioligand binding assays. Scand J Clin Lab Invest. (2011) 71: 701-4.
A novel triple mix radiobinding assay for the three ZnT8 (ZnT8-RWQ) autoantibody variants in children with newly diagnosed diabetes. J Immunol Methods. (2011) 371: 25-37.
Antibody purification by affinity chromatography based on small molecule affinity ligands identified by SPR-based screening of chemical microarrays. J Chromatogr A. (2011) 1218: 4649-59.
Occurrence of a conserved domain in ATP diphosphohydrolases from pathogenic organisms associated to antigenicity in human parasitic diseases. Dev Comp Immunol. (2011) 35: 1059-67.
Expression of a recombinant chimeric protein of hepatitis A virus VP1-Fc using a replicating vector based on Beet curly top virus in tobacco leaves and its immunogenicity in mice. Plant Cell Rep. (2011) 30: 1513-21.
Chromatographic behaviour of monoclonal antibodies against wild-type amidase from Pseudomonas aeruginosa on immobilized metal chelates. Biomed Chromatogr. (2011) 25: 1327-37.
BioVyon Protein A, an alternative solid-phase affinity matrix for chromatin immunoprecipitation. Anal Biochem. (2011) 412: 183-8.
Frontal affinity chromatography analysis of constructs of DC-SIGN, DC-SIGNR and LSECtin extend evidence for affinity to agalactosylated N-glycans. FEBS J. (2010) 277: 4010-26.
Large scale purification and characterization of recombinant human autotaxin/lysophospholipase D from mammalian cells. BMB Rep. (2010) 43: 541-6.
Binding of lac repressor-GFP fusion protein to lac operator sites inserted in the tobacco chloroplast genome examined by chromatin immunoprecipitation. Nucleic Acids Res. (2010) 38: e145.
Synthetic rabbit-human antibody conjugate as a control in immunoassays for immunoglobulin M specific to hepatitis E virus. Virol J. (2010) 7: 101.
Trace-level detection of atrazine using immuno-chemiluminescence: dipstick and automated flow injection analyses formats. J AOAC Int. (2010) 93: 28-35.
Different in vitro toxicities of structurally similar type I ribosome-inactivating proteins (RIPs). Toxicol In Vitro. (2010) 24: 1176-82.
Metal dependent hydrolysis of β-casein by sIgA antibodies from human milk. J Mol Recognit. (2011) 24: 45-59.
Properties
Related Products
20181060,20181001,20181006,20181012
Matrix
Separopore® 4B-CL (crosslinked agarose beads, 4%)
Binding Capacity
~ 20 mg human IgG / ml drained gel
pH Stability
3 - 9 (for use), 2 - 10 (for cleaning)
Ligand Density
~ 3 mg Protein A / ml drained gel