Protein A Blue Separopore® 4B-MB
Katalog-Nummer 20181042-2
Size : 5mL
Contact local distributor :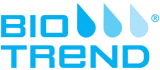 Telefonnummer : +1 850 650 7790
Description
Applications: Protein A Blue-Separopore® 4B-MB functions same as conventional Protein A affinity beads, but offers enhanced visibility due to blue colored Separopore® macrobeads. The blue colored beads help provide visual monitoring to avoid the accidental loss of beads during pull-down in immunoprecipitation (IP) procedures, thereby increasing efficiency and yield.
Affinity matrix with immobilized Protein-A by CNBr activation coupling method.

For immunoprecipitation and co-immunoprecipitation experiments.

Reliable tool to purify monoclonal and polyclonal IgG from ascites, serum and cell culture supernatants.
Note: Separopore® is a cost-effective equivalent to Sepharose® in all of its physical properties and binding characteristics.
References
References:

Extension of the selection of protein chromatography and the rate model to affinity chromatography. J Mol Recognit. (2010) 23: 609-17.
Affinity purification of proteins using expanded beds. J Chromatogr. (1992) 597: 129-45.
Two-dimensional electrophoresis of cerebrospinal fluid and ventricular fluid proteins, identification of enriched and unique proteins, and comparison with serum. J Neurochem. (1984) 43: 1277-85.
Selective binding of heat- and antigen-aggregated IgG to Blue-Sepharose. Radioimmunoassay of circulating immune complexes. J Immunol Methods. (1983) 65: 207-15.
Partial purification of organ-specific neoantigens from human colon and breast cancer by affinity chromatography with human tumour-specific gamma-globulin. Br J Cancer. (1980) 41: 86-99.
Properties
Related Products
20181060,20181001,20181006,20181012
Matrix
Blue Separopore® 4B-MB (agarose macrobeads, 4%)
Binding Capacity
~ 20 mg human IgG / ml drained gel
Suspension/Column/Cartridge
Supplied as suspension in 0.5M NaCl, 0.02% sodium azide
pH Stability
3 - 9 (for use), 2 - 10 (for cleaning)
Ligand Density
~3 mg Protein-A / ml medium