Human Obesity Array C1
Katalog-Nummer AAH-ADI-1-8
Size : 8SampleKit
Contact local distributor :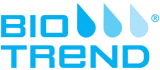 Telefonnummer : +1 850 650 7790
Product Description
Specifications
| | |
| --- | --- |
| Size | 2 Sample Kit, 4 Sample Kit, 8 Sample Kit |
| Species | Human |
| Number of Targets Detected | 62 |
| Quantitative/Semi-Quantitative | Semi-Quantitative |
| Compatible Sample Types | Cell Culture Supernatants, Plasma, Serum, Tissue Lysates, Cell Lysates |
| Solid Support | Membrane |
| Method Of Detection | Chemiluminescence |
| Design Principle | Sandwich-based |
| Research Area | Cardiovascular Disease, Obesity |
Product Features
Easy to use
No specialized equipment needed
Compatible with nearly any liquid sample
Proven technology (many publications)
Highly sensitive (pg/ml)
Sandwich ELISA specificity
Higher density than ELISA, Western blot or bead-based multiplex
Target Names
4-1BB (TNFRSF9/CD137), ACE-2, Adiponectin (ACRP30), Adipsin (Complement Factor D), AgRP, Angiopoietin-1, Angiopoietin-2, ANGPTL4, CRP (C-Reactive Protein), ENA-78 (CXCL5), Fas (TNFRSF6/Apo-1), FGF-6, Growth Hormone, HCC-4 (CCL16), IFN-gamma, IGFBP-1, IGFBP-2, IGFBP-3, IGF-1, IGF-1 R, IL-1 R4 (ST2), IL-1 R1, IL-10, IL-11, IL-12 p70, IL-1 alpha (IL-1 F1), IL-1 beta (IL-1 F2), IL-6, IL-6 R, IL-8 (CXCL8), Insulin, IP-10 (CXCL10), Leptin R, Leptin, LIF, Lymphotactin (XCL1), MCP-1 (CCL2), MCP-3 (MARC/CCL7), M-CSF, MIF, MIP-1 beta (CCL4), MSP alpha/beta, Osteoprotegerin (TNFRSF11B), Oncostatin M, PAI-1, PARC (CCL18), PDGF-AA, PDGF-AB, PDGF-BB, RANTES (CCL5), Resistin, SAA (Serum Amyloid A), SDF-1 alpha (CXCL12 alpha), TNF RII (TNFRSF1B), TNF RI (TNFRSF1A), TECK (CCL25), TGF beta 1, TIMP-1, TIMP-2, TNF alpha, VEGF-A, XEDAR
Application Notes
Suggested Application
Multiplexed Protein Detection; Detection of Relative Protein Expression; Detecting Patterns of Cytokine Expression; Biomarker/ Key Factor Screening; Identifying Key Factors; Confirming a Biological Process
Kit Components
Human Obesity Antibody Array C1 Membranes
Blocking Buffer
Wash Buffer 1
Wash Buffer 2
Biotinylated Detection Antibody Cocktail
Streptavidin-Conjugated HRP
Detection Buffer C
Detection Buffer D
Lysis Buffer
8-Well Incubation Tray
Plastic Sheets
Array Templates
Manual
Other Materials Required
Pipettors, pipet tips and other common lab consumables
Orbital shaker or oscillating rocker
Tissue Paper, blotting paper or chromatography paper
Adhesive tape or Saran Wrap
Distilled or de-ionized water
A chemiluminescent blot documentation system (such as UVP's ChemiDoc-It® or EpiChem II Benchtop Darkroom or GE's ImageQuant™ LAS 4000 or Amersham Imagers 600 and 680), X-ray Film and a suitable film processor, or another chemiluminescent detection system.
Protocol Outline
Block membranes
Incubate with Sample
Incubate with Biotinylated Detection Antibody Cocktail
Incubate with HRP-Conjugated Streptavidin
Incubate with Detection Buffers
Image with chemiluminescent imaging system
Perform densitometry and analysis
Storage/Stability
For best results, store the entire kit frozen at -20°C upon arrival. Stored frozen, the kit will be stable for at least 6 months which is the duration of the product warranty period. Once thawed, store array membranes and 1X Blocking Buffer at -20°C and all other reagents undiluted at 4°C for no more than 3 months.
Citations
Catalioto, Rose-Marie, et al. "Characterization of a novel proinflammatory effect mediated by BK and the kinin B2 receptor in human preadipocytes." Biochemical pharmacology86.4 (2013): 508-520.
Sample Type:
Conditioned Media (pre-adipocytes obesity model)
Li S., Ding S., Mersmann H., et al. A nutritional nonalcoholic steatohepatitis minipig model. J Nutr Biochem. 2016 Feb;28:51-60. doi: 10.1016/j.jnutbio.2015.09.029
Sample Type:
Plasma (Minipig dietary model)
Park H., Park H., Pak H., et al. miR-34a inhibits differentiation of human adipose tissue-derived stem cells by regulating cell cycle and senescence induction. Differentiation. 2015 Nov-Dec;90(4-5):91-100. doi: 10.1016/j.diff.2015.10.010.
Sample Type:
Conditioned Media (Adipose tissue lysate stem cells)
Bauer D., Mazzio E., Soliman K., Taka E., Oriaku E., et al. Diallyl Disulfide Inhibits TNF?-induced CCL2 Release by MDA-MB-231 Cells. ANTICANCER RESEARCH 34: 2763-2770 (2014)
Sample Type:
Conditioned Media (MDA-MB-231 Cells)
Al?Rakan, Maha A., et al. "Breast stromal fibroblasts from histologically normal surgical margins are pro?carcinogenic." The Journal of pathology 231.4 (2013): 457-465.
Sample Type:
Cell Lysate (SFCMs from CAF, TCF and NBF cells)