SensoLyte® NADP/NADPH Assay Kit Colorimetric - 1 kit
Katalog-Nummer AS-72205
Size : 1kit
Contact local distributor :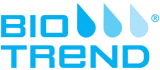 Telefonnummer : +1 850 650 7790
Nicotinamide nucleotides are key players in the energy transforming and oxidation-reduction reactions of a cell. NADP and NADPH act as allosteric effectors in modulating enzyme activities. The reducing power of NADPH is a required cofactor for enzymes that are pro-oxidants such as nitric oxide synthase and NADPH oxidase. NADP/NADPH ratio is involved in the control of the oxidative shunt. Each of these forms has a particular role during differentiation and similarity processes as well as being target functions in the cytotoxic action of ionizing radiations and alkylating agents. The SensoLyte® NADP/NADPH Assay Kit utilizes an optimized enzymatic recycling method for the quantification of NADP/NADPH without interfering with NAD/NADH. The final product of reaction, formazan, has blue color and can be detected at absorbance 565 nm. The intensity of the color produced is proportional to NADP/NADPH concentration.
Specifications
Packaging
Kits components

Component A: Reagent A: 180 µL Component B: Reagent B: 80 µL Component C: Assay Buffer: 50 mL Component D: Enzyme Cycling Mix: 80 µL Component E: NADP Standard: 1.5 mM, 20 µL Component F: NADP Extraction Buffer: 25 mL Component G: NADPH Extraction Buffer: 25 mL Component H: Stop solution: 20 mL

Properties
Absorbance (nm)
Storage & stability
Storage Conditions

Store component D at -80°C. Store components A, B and E at -20°C and protect from light. Components C, F, G and H can be stored at room temperature for convenience.

Activity
Application
Biomarker Target
Detection Method
Research Area

Cell Biology & Protein Analysis

Sub-category Research Area

Oxidative Stress
Protein Assay Kits

Usage
Sie könnten auch an folgenden Produkten interessiert sein: