Global Pan-Methyl Histone H3-K79 Quantification Kit (Fluorometric)
Katalog-Nummer KA0623
Size : 1Kit
Contact local distributor :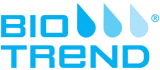 Telefonnummer : +1 850 650 7790
Specification
Product description:
Global Pan-Methyl Histone H3-K79 Quantification Kit (Fluorometric) is use for measuring global mono, di- and tri-methylation of histone H3-K79.
Supplied Product:
Storage Instruction:
Store F3, F4 and Standard control at -20°C. Store all other components at 4°C away from light.
Gene Information
GeneID:
Gene Name:
Gene Alias:
Gene Description: