Lycopersicon esculentum Lectin (LEL/LEA) - TRITC (Rhodamine)
Katalog-Nummer 21761031-2
Size : 5mg
Contact local distributor :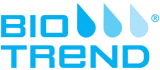 Telefonnummer : +1 850 650 7790
Description
Lycopersicon esculentum Lectin (LEL/LEA)�is labeled with tetramethylrhodamine isothiocyanate (TRITC) and has an appropriate number of fluorochromes bound to provide the optimum staining characteristics for this lectin. TRITC is a bright orange or red-fluorescent dye with excitation ideally suited to the 532-nm laser line. TRITC labeled LEL/LEA�can be used for cellular imaging applications.
Properties
Abbreviation (Lectins Only):
Conjugate/Tag/Matrix
Tetramethylrhodamine (TRITC)