Lotus tetragonolobus Lectin (LTL) - Pure
Katalog-Nummer 21510870-2
Size : 10mg
Contact local distributor :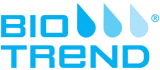 Telefonnummer : +1 850 650 7790
Description
Affinity purified Lotus tetragonolobus lectin (LTL) is isolated from lotus seeds and is composed of 240 amino acid residues. LTL is a glycoprotein consists of four subunits. This lectin has different isoelectric points of pH 7.3, 7.6, 7.9, 8.2 and a carbohydrate specificity toward ?-fucose, it is most inhibited by L-fucose. LTL is a fucose-binding anti-H(O) lectin. Transitional cell carcinoma of the human urinary bladder tends to metastasize when it strongly expresses binding sites for LTL.
Properties
Abbreviation (Lectins Only):