Discover our Westernblot & Electrophoresis systems and save 30%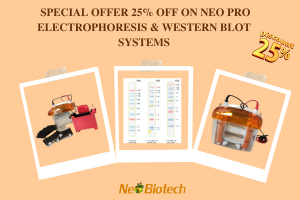 Offer n°WB30, on Pro products valid until 31/12/2023
NeoPRO: New mini
vertical
electrophoresis
system
NeoPRO Mini Vertical Protein Electrophoresis System is used to run pre-casting gel and hand-casting gel, at most 4 pieces of gels are available simultaneously. It is compatible with 1-D and 2-D electrophoresis application. The gel-casting frame and spacer glass plate make the activity of hand-casting gel simple and avoid leakage.
Features:

Filler strip is fixed to glass

plate to avoid leakage of gel

Gel-making kit ensures the accurate aligning
Excellent leakproofness
Special comb does not stop gel polymerization. Built-in kit isolates gel from air

Thickness and well marked comb is readable

Equipped with multi-functional gel scraper
The NeoPRO mini vertical protein electrophoresis system (NB-12-8001) includes :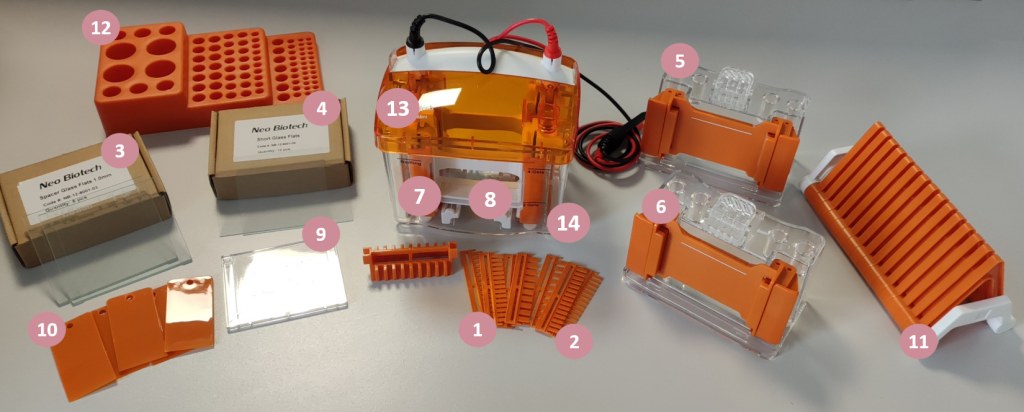 Quantities vary when accessories are purchased separately.

NeoBLOT: New mini vertical blot system
​
NeoBlot Mini is a part of Neo Biotech mini electrophoresis system, which also contains NeoPRO Mini vertical electrophoresis cell that running SDS-PAGEgel and Native-PAGE gel. NeoBLOT Mini accommodates 2 blot clips, uses for blotting protein and RNA sample in polyacrylamide and agarose gels
Features:

Transferring protein sample to nitrocellulose membrane, PVDF membrane etc. Four transfer plates are available
High-current fast transfer and low-current overnight transfer are available

Built-in freeze block absorbs heat efficiently

Easy-to-use lock mechanism installed in gel clamp
The NeoBLOTmini vertical blot electrophoresis system (NB-12-8002) includes :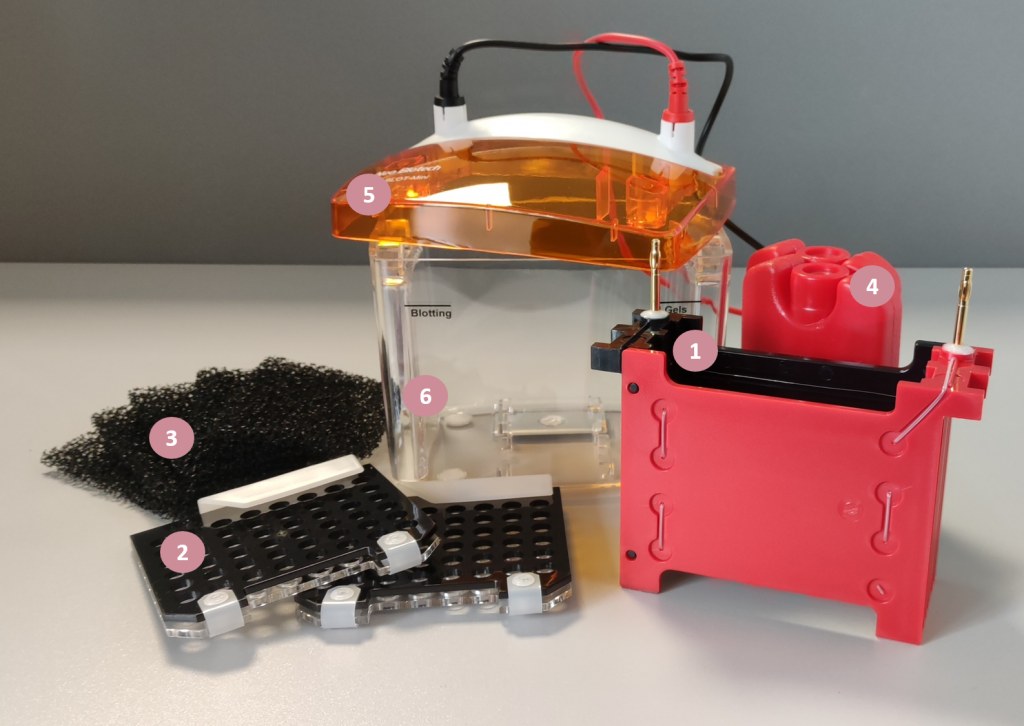 Quantities vary when accessories are purchased separately.