Anti-PDL1 antibody at 99 euros for 7 ml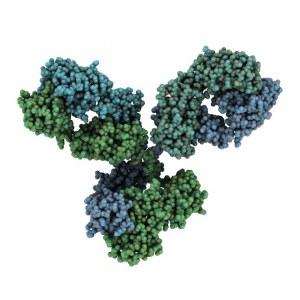 Offer n°2020-PDL1 subject to availability valid until 31/08/2020*
Features :
Rabbit monoclonal antibody
GeneAb recombinant monoclonal antibodies are engineered to deliver consistent, specific, and sensitive stains
Several sizes available : Concentrated (0.1 and 1 ml) and Prediluted (7 ml)
Positive control slides available
Validated for Leica BOND-MAX
PD-L1 (IHC411) antibody is intended for in vitro diagnostic (IVD) use.
This antibody is intended for qualified laboratories to qualitatively identify by light microscopy the presence of associated antigens in sections of formalin-fixed, paraffin-embedded tissue sections using IHC test methods.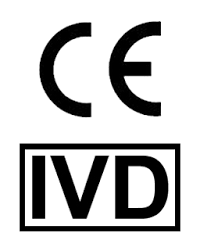 Programmed Death-Ligand 1 (PD-L1), also known as CD274 or B7 Homolog 1 (B7-H1), is a transmembrane protein involved in suppressing the immune system and rendering tumor cells resistant to CD8+ T cell-mediated lysis through binding of the Programmed Death-1 (PD-1) receptor.
Overexpression of PD-L1 may allow cancer cells to evade the actions of the host immune system. In renal cell carcinoma, upregulation of PD-L1 has been linked to increased tumor aggressiveness and risk of death, and, in ovarian cancer, higher expression of this protein has lead to significantly poorer prognosis. PD-L1 has also been linked to systemic lupus erythematosus and cutaneous melanoma. When considered in adjunct with CD8+ tumor-infiltrating lymphocyte density, expression levels of PD-L1 may be a useful predictor of multiple cancer types, including stage III non-small cell lung cancer, hormone receptor negative breast cancer, and sentinel lymph node melanoma.
Type
Rabbit monoclonal antibody
Size
0.1 ml / 1 ml (concentrated) ; 7 ml (prediluted)
Positive control
tonsil and lung adenocarcinoma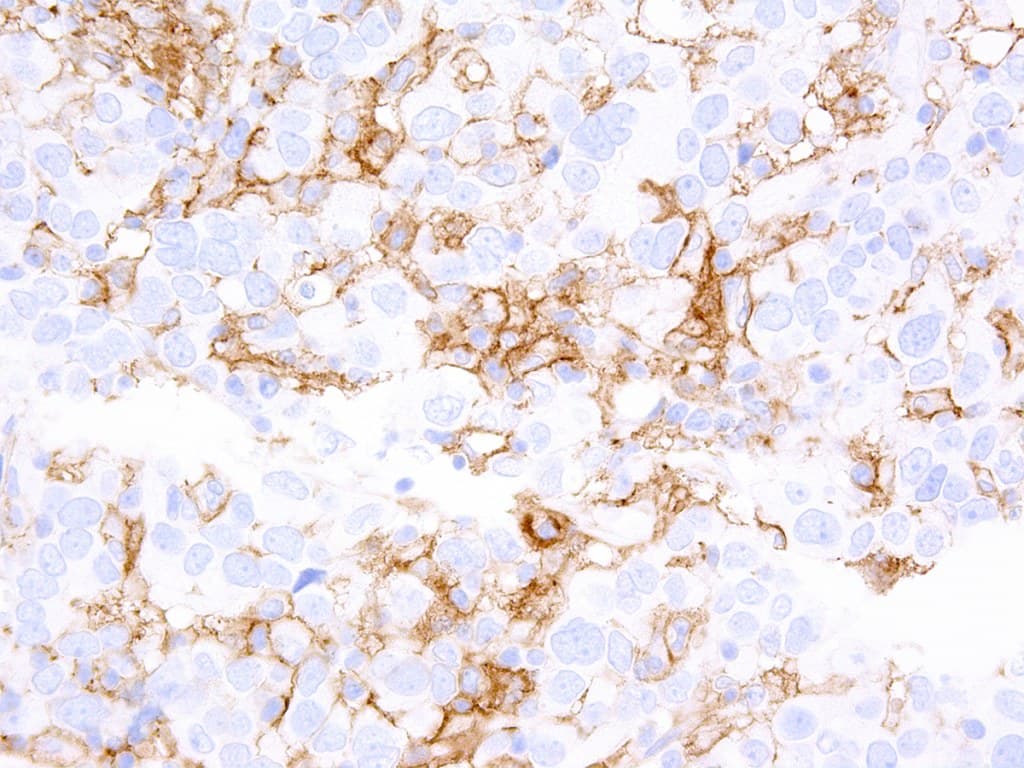 GeneAbTM PD-L1 (IHC411) on lung cancer

* Offer subject to availability valid only on the 7ml prediluted format.
Medical device for in vitro diagnostic. Read the instruction for use carefully.