3D culture scaffolds : 25% off
Highly porous polystyrene scaffold designed for 3D cell culture
Special offer : 25% off
Offer n°20181119-ALVETEX valid until 31/12/2018*
Achieve genuine three dimensional cell culture, simply and routinely
Alvetex® is a highly porous polystyrene scaffold designed for 3D cell culture.
Cells grown in Alvetex possess a natural tissue-like structure that enables them to function in a more physiologically relevant manner.
Alvetex 3D cell culture enables cells maintain their in vivo morphology, behavior and responsiveness within an in vitro model system.
Different Alvetex Architectures to suit your research needs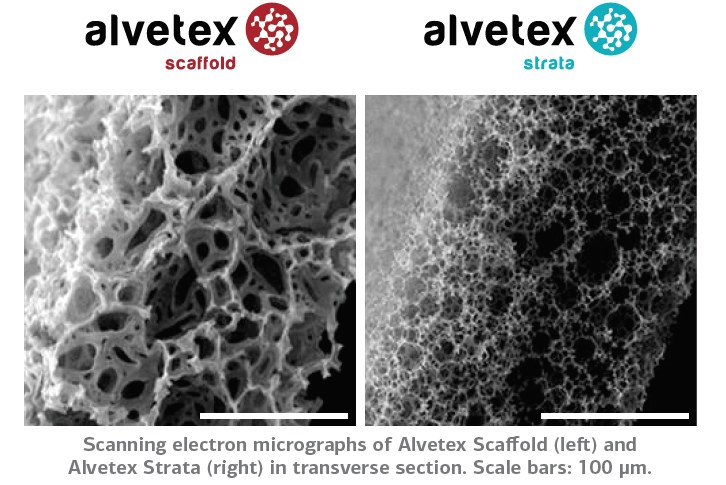 This range includes two types of media in the form of a 200 μm thick membrane. The difference between these 2 supports is based on their structure and their architecture:
Alvetex Scaffold designed for 3D culture of mammalian cells and whose pores measure approximately 42μm

Alvetex Strata, a second-generation product designed for culturing cells and tissues with pore sizes of approximately 15μm

Different formats
Multiwell Plate Formats: Alvetex Scaffold
Well Insert Formats: Alvetex Scaffold and Alvetex Strata