30% off on TrueBlot Product line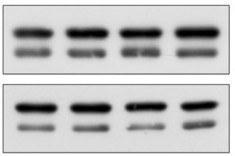 Generate clear and quality
data with TrueBlot Antibodies
20190409-Trueblot valid until 30/05/2019

TrueBlot product line enables researchers to generate publication quality data.
Western Blotting/IP
TruBlot reagents allow the generation of clear and quality data for all IP and western blot protocols.
TrueBlot Kits contain critical supporting reagents, buffers and substrates for IP and WB.
TrueBlot Epitope Kits
Applications
Product code
IP & WB Kit for GFP Epitope Tag
IP/WB
IP & WB Kit for 6X HIS Epitope Tag
IP/WB

IP & WB Kit for DYKDDDDK (FLAG) Epitope Tag
IP/WB


Detects the native disulfide form of IgG, making it ideal for protocols involving immunoblotting of immunoprecipitated proteins
Reduces interference by the 55 kDa and 23 kDa light chains of the immunoprecipitating antibody in IP / Immunoblotting applications, making data more occurate
Ideal for studying post-translational protein modifications, including phosphorylation or protein-protein interactions.
Fluorescent TrueBlot
Fluorescent TrueBlot
combines the power and specificity of the original products with the versatility of fluorescent and near infra-red dyes.
Conjugating highly optimized TrueBlot reagents to a full spectrum of fluorescent labels, results in multipurpose reporter molecules that can be used in a variety of immunoassays.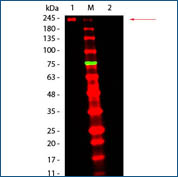 Simply substitute your conventional HRP or fluorescent blotting reagent with Mouse, Rabbit or Goat Trueblot.