Antigenic test COVID + Influenza - One sample and 3 results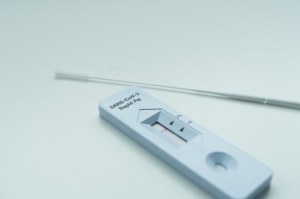 NEW - Rapid antigenic test for COVID + INFLUENZA in the same cassette

For rapid detection of SARS-Cov-2 and influenza (A and B) virus antigens in 15 minutes in nasopharyngeal specimens


Les symptômes de la COVID-19 et de la grippe étant assez proches, il est parfois difficile d'effectuer un diagnostic. Le dépistage simultané du SRAS-CoV-2 et de la grippe en une seule étape permet de gagner du temps, facilite le diagnostic et permet la mise en place rapide de mesures de traitement appropriées.
What are the advantages of rapid antigenic tests?

Simultaneous screening for SARS-CoV-2 and influenza viruses
Fast results in 15 minutes.
Detection without any specific equipment
Easy to use : Simple 3-4 step protocol, no sample pre-treatment required
Efficient case tracking : Immediate results allow an earlier start to be made on tracing and isolating contact cases.
Compatible with nasopharyngeal and oropharyngeal specimens
Store at room temperature.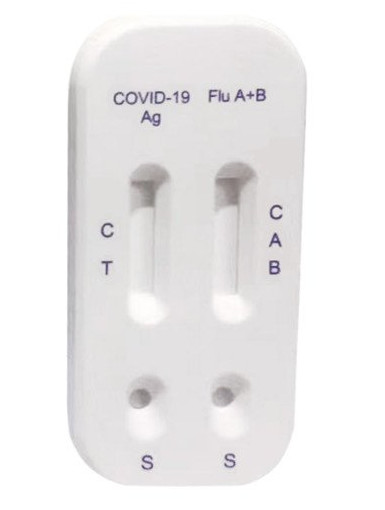 Virus
COVID-19
Grippe A
Grippe B
Sensitivity
96.4%
94.1%
91.7%
Specificity
99.2%
98.4%
100%
Medical devices for in vitro diagnostics. Please read the instructions for use carefully.
All these kits are intended for in vitro diagnostic use and can only be used by health professionals (please refer to the regulations in force).