24th Meeting on Signal Transduction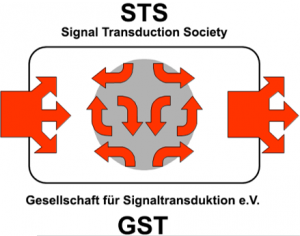 November 15-17 2021 - Weimar - Germany
As in previous years, the STS Meeting will be organized as a Joint Meeting of the Signal Transduction Society with signaling study groups of the German Societies for Immunology (DGfI) and Cell Biology (DGZ), the Society for Biochemistry and Molecular Biology (GBM), the German Society for Pharmacology ( DGP), and the Collaborative Research Centre 854.

Workshops will be on:
Differentiation, Stress, and Death
Target Identification and Interaction
Protein Interaction and Signaling
Immune Cell Signaling
Infection and Inflammation
Tumor Cell Signaling
Each Workshop/Session starts with introductory keynote presentations of 30 minutes (including discussion) given by invited speakers who contributed significantly to the development of specific areas of signal transduction research. Keynote speakers have been nominated by STS members and contributing consortia.
All presentations will be given as plenary lectures in the main conference hall. There will be no parallel workshop sessions. Oral presentations will be selected from the submitted abstracts. Unfortunately, only a limited number of abstracts can be selected for oral presentation of 10 minutes plus 5 minutes of discussion. The oral presentations are thematically related to the Workshop topics. They will be selected by the organizing committee on the basis of scientific quality and consistency with the scientific program.