Histologica 2022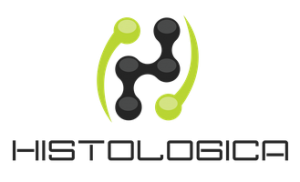 20-21 May 2022 - Oberhausen
With our modern and interactive congress concept, we take into account the evolution of pathology towards optimised processes and increased quality requirements. In this way, HISTOLOGICA offers real added value to the professional public and to industry.
In 2022, we will build on the success of the previous editions for the sixth time and continue to make the HISTOLOGICA concept unique with numerous other innovations.
Short distances - in Germany's most populous region, our congress is very easy to reach for many participants. No other state has such a high concentration of diseases. So we are exactly where our participants need us.
Close to the people - On Friday evenings we regularly hold our traditional round table discussion with active participation from the public. In this context, we focus on topics that are not about science or research and development, but about people. In 2019, for example, four former MTAs presented their journey and how the path to the laboratory made it possible to leave the laboratory. The theme of the discussion was 'MTA - more future than you think'.
Proximity between people - Our successful joint evening encourages participants from the laboratory and industry to continue their exchange. Here we offer the opportunity to take up the exciting topics of the day in a relaxed atmosphere and to discuss them in depth.