Omicron : new variant, new proteins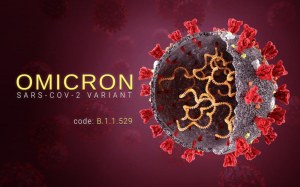 Omicron variant related products f
or COVID research
On 26th November 2021, WHO designated the variant B.1.1.529 as a variant of concern, named Omicron. As of December 4th, confirmed cases of this new variant Omicron have been reported in 38 countries.
The Omicron (B.1.1.529) variant was first reported to WHO from South Africa on 24 November 2021. The epidemiological situation in South Africa has been characterized by three distinct peaks in reported cases, the latest of which was predominantly the Delta variant. In recent weeks, infections have increased steeply, coinciding with the detection of B.1.1.529 variant. The first known confirmed B.1.1.529 infection was from a specimen collected on 9 November 2021.
Why is Omicron causing such concern?
One reason of Omicron sparked global alarm owing to its unprecedented set of genetic mutations. Omicron is a highly divergent variant with 50 mutations and includes more than 30 mutations on the spike protein. Furthermore, some familiar mutations identified on Omicron variant also appeared on other variants, which gives rises concerns about its immune escape potential and higher transmissibility.
Recombinant proteins :