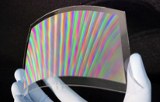 Nanometric plastic film for 3D culture
The NanoCulture system uses a unique patented material for 3D cell culture without using a gel matrix or covering the culture plates. This system is simple and easy to use as conventional cultivation techniques.
The NanoCulture system is designed with a uniform nanometric structure on a patented plastic film attached to the bottom of a petri dish or box. The motif mimics the extracellular matrix and allows the cells to migrate across the plate and form healthy spheroids.
In addition, the model eliminates the need for any type of matrix / gel or biological matrix, allows easy handling and is fully compatible with laboratory equipment, imaging devices and high throughput screening systems.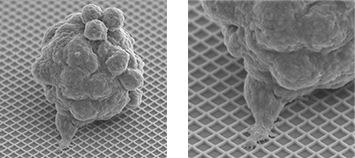 There are 2 types of NanoCulture films: Low binding (L) and High binding (H). L type carriers are recommended for cancer cells. While type H supports will be more suitable for adipocytes, hepatocytes and stem cells that are more easily detached from the culture surface and condense in the center of the well.