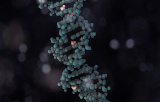 Kits for the preparation of Illumina libraries - Bisulfite sequencing (Bi-Seq)
Bisulphite sequencing (BiSeq) involves the use of sodium bisulphite DNA treatment prior to sequencing. The purpose of this treatment is to determine the DNA methylation profile. Sodium bisulphite deaminates unmethylated cytosines faster than methylated cytosines. This treatment, which converts the cytosines into uracils and then into thymines through amplification, makes it possible to transform the epigenetic mark into a genetic variation that can be identified by sequencing. New generation sequencing (NGS) now makes it possible to study the methylome (methylated DNA) on the entire genome with high resolution (of the order of a base pair). DNA methylation is one of the most studied epigenetic modifications. Indeed, this process plays an important role in the regulation of gene expression and therefore in many biological processes and in a wide range of pathologies.
The bisulphite sequencing protocol consists of preparing DNA fragments by sonication, indexing them with methyl adapters and then selecting them by size. The libraries are then treated with sodium bisulphite, amplified and sequenced. The conversion reaction can be checked by integrating unmethylated control DNA.
Ergebnis Ihrer Suche : 1 Produkt(e) gefunden
Grenzen Sie Ihre Suche ein :