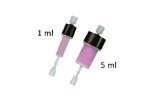 Cobalt-NTA FPLC columns (Co-NTA)
Generon HiFliQ columns pre-packed and ready to use with pre-charged super Cobalt-NTA Agarose resin for affinity purification of poly-histidine tagged recombinant proteins by immobilized metal ion affinity chromatography (IMAC). Available in 1 ml and 5 ml HiFliQ column sizes with high binding capacity and minimal ion leakage. Compatible with all common chromatography HPLC and FPLC instruments (including ÄKTA FPLC's), and low pressure pumps and syringes using an appropriate adaptor.
Cobalt NTA resin generally has a lower affinity for the 6x His Tag (proteins elute at a lower Imidazole concentration) but due to its slightly altered binding characteristcs can sometimes provide an increased putiy product when compared to Nickel-NTA resin.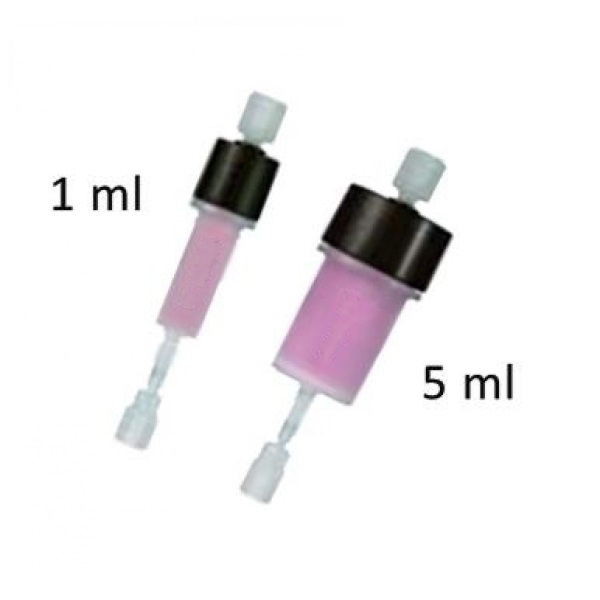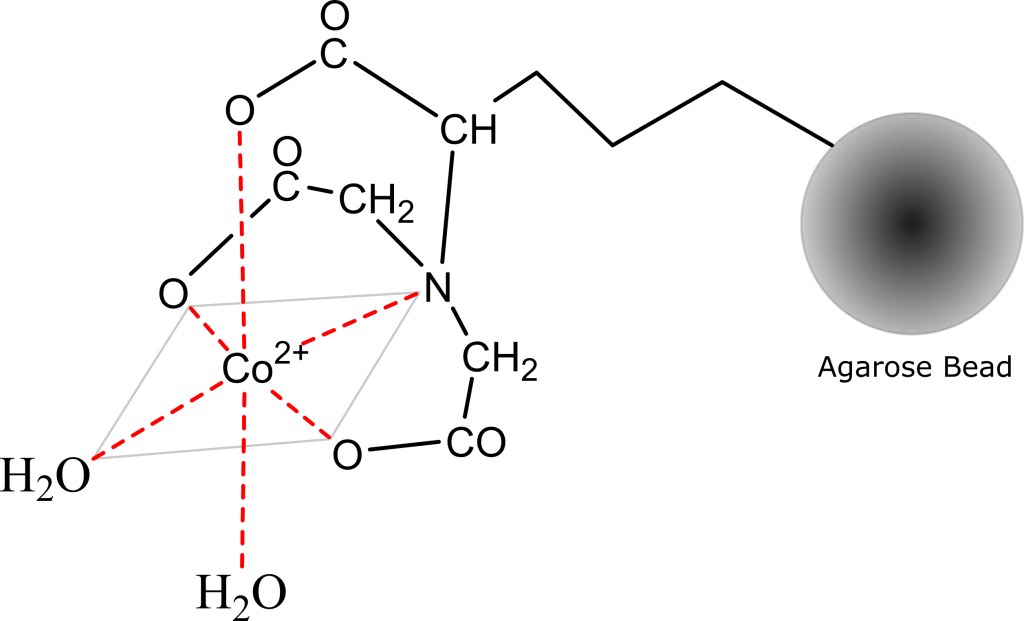 Column volume: 1 or 5 ml resin

Column construction: Polypropylene

Resin: Super Co-NTA Agarose

Base Matrix: 7.5% cross-linked Agarose

Co-NTA capacity: 40-50 mg (per 1 ml resin)

Flow rate: 1 ml/min (1 ml), 1-5 ml/min (5 ml)

Max pressure: 0.5 MPa (72 psi)

Universal 10.32 (1/16'') UNF threads: Inlet Female/Outlet Male

Dimensions: 15 x 80 mm (1 ml), 23 x 80 mm (5 ml)

Katalog-Nummer
Beschreibung
Cond.
H. T. Preis
NB-45-00043-1-1
1 x 1 ml column
NB-45-00043-1-5
5 x 1 ml column
NB-45-00043-5-1
1 x 5 ml column
NB-45-00043-5-5
5 x 5 ml column