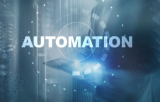 Automation for Western Blot Assays
NeoBlot™ revolutionizes scientific workflows by automating the laborious yet crucial tasks required for achieving high-quality western blot assays. With its simple and practical design, this advanced system utilizes patented fluidic technology to automate the blocking, primary and secondary antibody incubation, and washing steps with precise control.
Experience consistent and accurate results time and time again with NeoBlot™. This automated process efficiently manages the procedure without variation, ensuring standardized and reproducible outcomes.
By implementing NeoBlot™ in your laboratory, you can improve productivity while achieving reliable and high-quality results.
Ergebnis Ihrer Suche : 12 Produkt(e) gefunden
Grenzen Sie Ihre Suche ein :