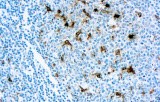 Anti-Lysozyme CE/IVD for IHC - Hematopathology
Lysozyme (LZ) is a cationic antimicrobial peptide of 14 kDa. Lysozyme is stored in primary but predominantly in specific (secondary) granules of neutrophils. It cleaves peptidoglycan constituents of the bacterial cell wall and can bind LPS.
Lysozyme (LZ) is an enzyme present in and released via many mucosal secretions of the body, including tears and saliva. It functions to kill bacteria by hydrolyzing the polysaccharide component of the bacterial cell wall. Anti-Lysozyme stains myeloid cells, histiocytes, granulocytes, macrophages, and monocytes. The enzyme is clinically useful in demonstrating the myeloid or monocytic nature of acute leukemia, and may also be a suitable aid in the classification of lymphoproliferative disorders, and in the identification of histiocytic neoplasias and large lymphocytes.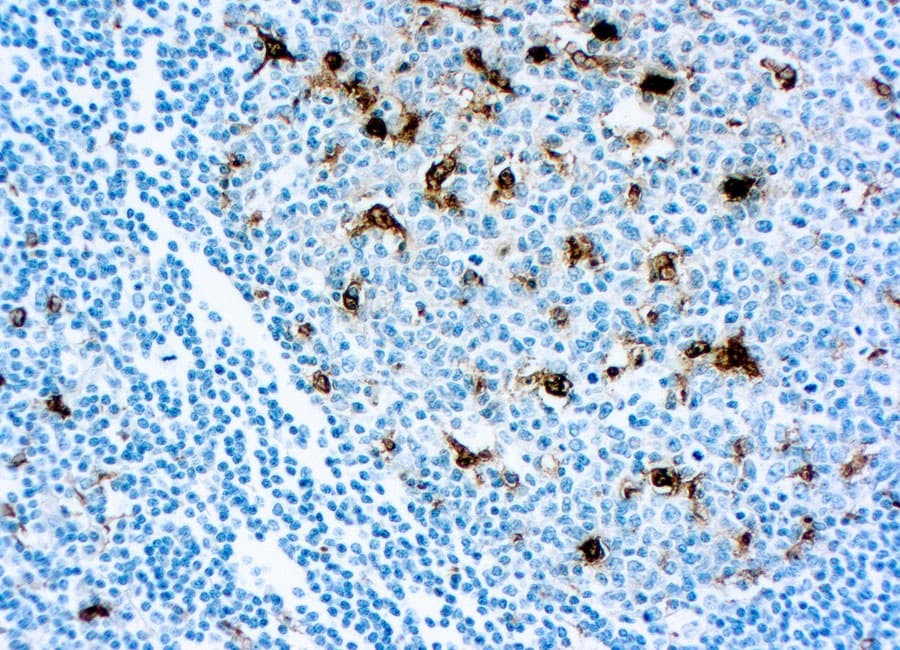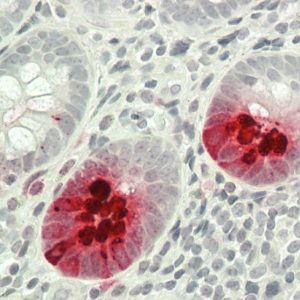 Tonsil section

Small intestine section

Katalog-Nummer
Beschreibung
Cond.
H. T. Preis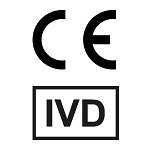 A00033-0025
25ml