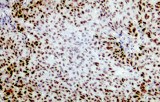 Anti-LEF-1 CE/IVD for IHC - Hematopathology
Lymphoid Enhancer-binding Factor 1 (LEF-1) is a nuclear protein with an important role in lymphopoiesis, which is normally expressed in T cells and pre-B cells, but not in mature B cells. LEF-1 is a member of a family of regulatory proteins that share homology with the high mobility group protein 1, and is also part of the LEF/TCF transcription factor family which has been shown to play an important role in regulating the Wnt-pathway target genes that are essential for survival and proliferation. LEF-1 plays a crucial role in many human cancers, and its overexpression has been shown to be associated with disease progression and poor prognosis in B-cell chronic lymphocytic leukemia, making it a potentially suitable immunohistochemical marker for diagnosis of this condition. LEF-1 has also been linked to high grade follicular lymphoma and diffuse large B-cell lymphoma, whereas a similar link has not been found in mantle cell lymphoma or marginal zone lymphoma. High levels of LEF-1 have also recently been demonstrated as a favorable prognostic marker in cytogenetically normal acute myeloid leukemia.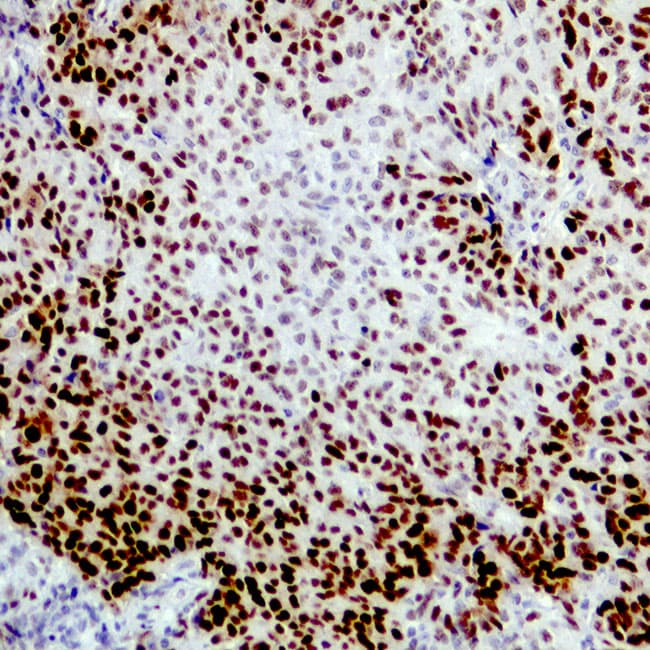 Endometrial carcinoma section

Katalog-Nummer
Beschreibung
Cond.
H. T. Preis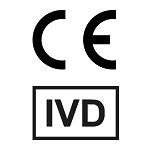 AC-0281A
0,1ml