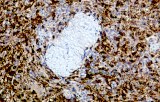 Anti-Hemoglobin A CE/IVD for IHC - Hematopathology
The human alpha globin gene cluster located on chromosome 16 spans about 30 kb and includes seven loci: 5'- zeta - pseudozeta - mu - pseudoalpha-1 - alpha-2 - alpha-1 - theta - 3'. The alpha-2 (HBA2) and alpha-1 (HBA1) coding sequences are identical.
Hemoglobin alpha chain belongs to the globin family and is involved in oxygen transport from the lung to various peripheral tissues. It is a heterotetramer of two alpha chains and two beta chains in adult hemoglobin A (HbA); two alpha chains and two delta chains in adult hemoglobin A2 (HbA2). Hemoglobin alpha chain is expressed in red blood cells, and defects in HBA1/HBA2 can lead to alpha thalassemia, the most common of monogenic diseases. Hemoglobin alpha chain is a useful marker for erythroid cells. An antibody to Hemoglobin alpha has been used for the identification of erythroid cells in myeloproliferative disease.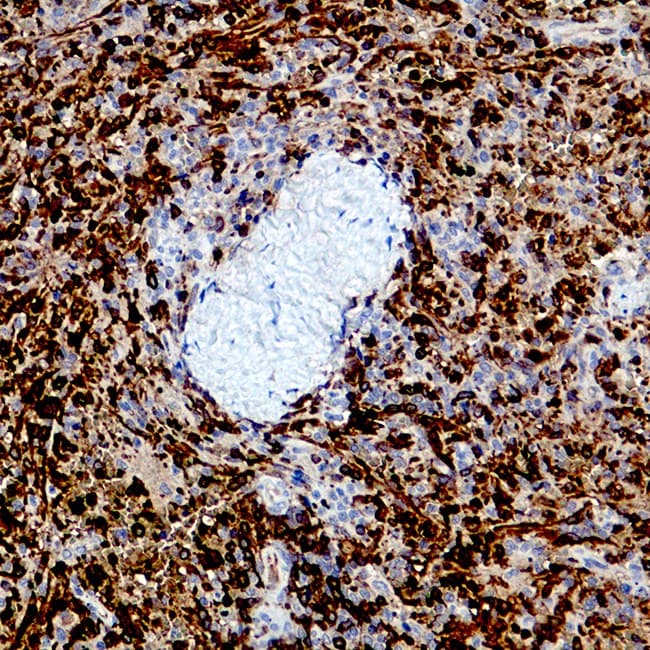 Katalog-Nummer
Beschreibung
Cond.
H. T. Preis