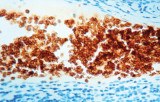 Anti-Glycophorin A CE/IVD for IHC - Hematopathology
Glycophorins A, B and C are sialoglycoproteins of the human erythrocyte membrane, which bear the antigenic determinants for the MN, Ss and Gerbich blood groups, respectively. Glycophorins span the membrane once and present their amino-terminal end to the extracellular surface of the human erythrocyte.
Glycophorin A, also known as CD235a or erythocyte marker, is the major intrinsic membrane protein of the erythrocyte. The N-terminal glycosylated segment, which lies outside of the erythrocyte membrane, has MN blood group receptors. It is important for the function of SLC4A1 and required for the high activity of SLC4A1. Glycophorin A may be involved in the translocation of SLC4A1 to the plasma membrane. It is a receptor for the influenza virus and Plasmodium falciparum erythrocyte-binding antigen 175 (EBA-175); binding of EBA-175 is dependent on sialic acid residues of the O-linked glycans. Glycophorin A is exclusively expressed on erythroid cells and their precursors. It is a useful marker for identification of erythroid differentiation in hematopoietic malignancies.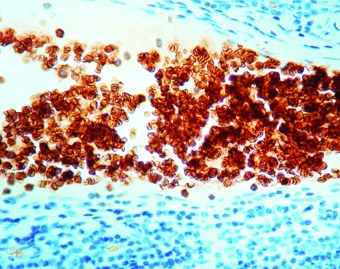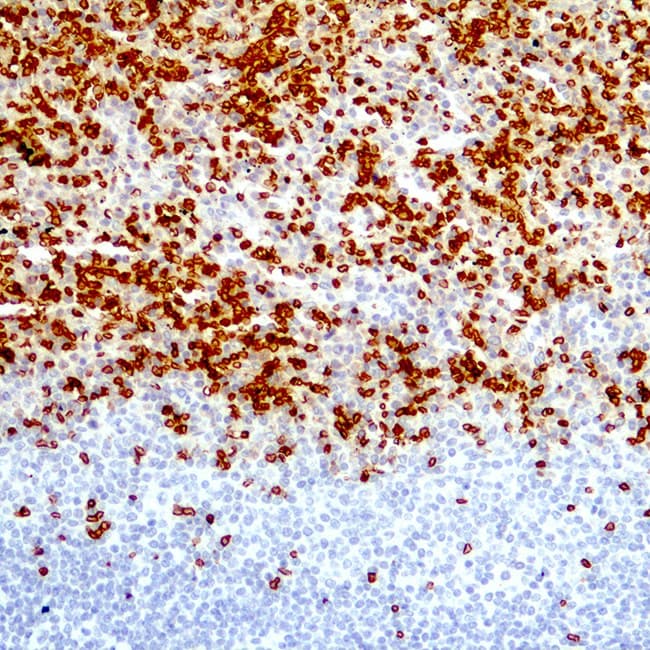 Tonsil section

Spleen section

Katalog-Nummer
Beschreibung
Cond.
H. T. Preis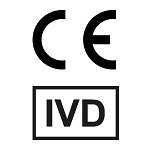 IHC587-1
1ml,Concentrated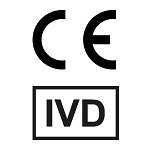 IHC587-100
0,1mlConcentrated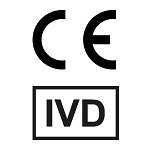 IHC587-7
7ml,prediluted