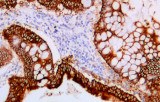 Anti-COX-2 CE/IVD for IHC - Gynecological pathology
COX-2, also known as prostaglandin-endoperoxidase synthase 2 (PTGS2), is an immediate-early gene that encodes a critical enzyme for the conversion of arachidonic acids to prostaglandins. Functionally, COX-2 exists as a homodimer, consisting of two 70kDa subunits. COX-2 derived prostanoids have been shown to increase resistance to apoptosis, promote angiogenesis, induce metastasis and invasion, and impair immune surveillance.
Immunohistochemical expression of COX-2 has been described in multiple tissue types. While COX-2 expression is limited in most normal tissues, it is induced by various stimuli and elevated during inflammatory responses. Reports have associated COX-2 expression with cancers from multiple tissues. Lung, colon, gastric, prostate, and breast carcinomas were described to have elevated levels of COX-2. Further, elevated COX-2 levels has been associated with poor prognosis and decreased survival in patients with breast cancer.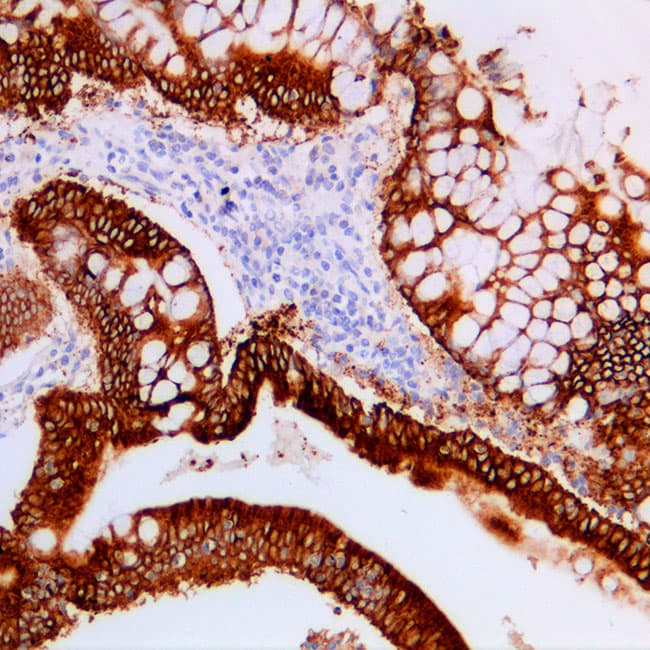 Katalog-Nummer
Beschreibung
Cond.
H. T. Preis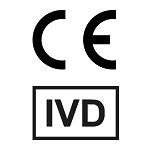 AC-0273A
0.1 mL