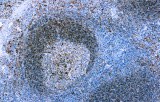 Anti-CD79a CE/IVD for IHC - Hematopathology
CD79 consist of two proteins, CD79a (mb-1) and CD79b (B29). CD79a recognizes the Ig-alpha protein, and CD79b recognizes the Ig-beta protein of the B-cell antigen component of the B lymphocyte antigen receptor.
Cluster of differentiation 79a (CD79a) is a molecule that dimerizes with CD79b to form the B-cell antigen receptor complex that enables antigen presentation. CD79a is specifically expressed in B lineage cell lines including early progenitors, pre-B and mature B cell lines, normal resting B lymphocytes, and polyclonally activated B cell blasts. Since Anti-CD79a and Anti-CD20 both react positively with lymphomas in many of the same cases, Anti-CD79a is frequently used in conjunction with Anti-CD20. In comparison to CD20, CD79a has a greater likelihood of staining plasma cell myeloma and some endothelia. CD79a also frequently stains acute promyelocytic leukemia (FAB-M3), but infrequently stains other types of myeloid leukemia.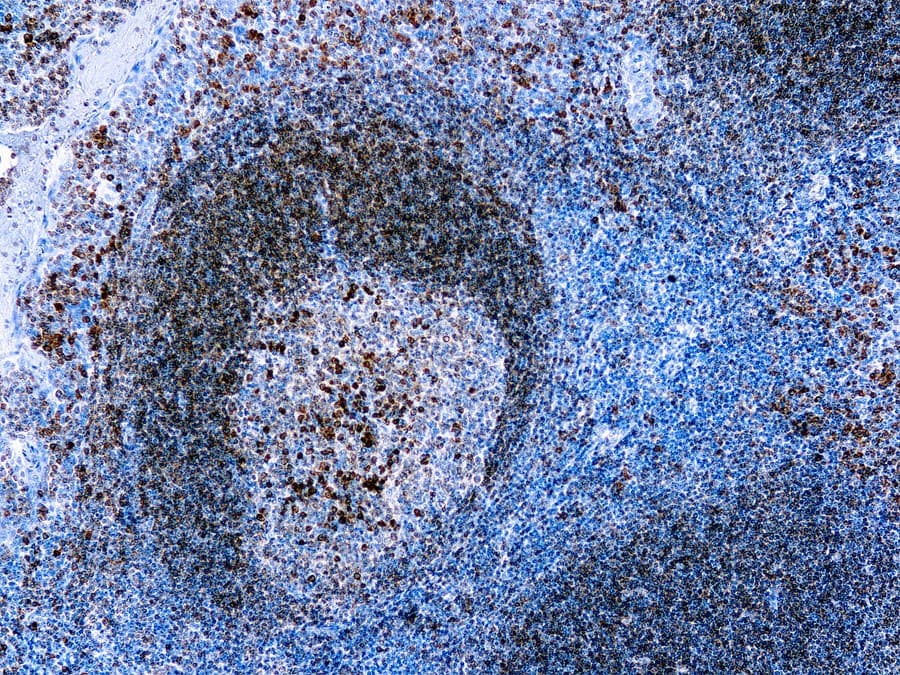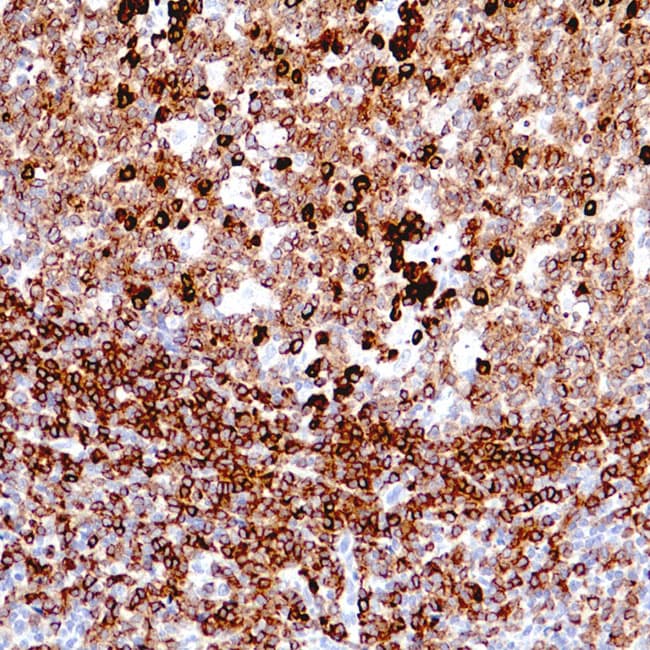 Katalog-Nummer
Beschreibung
Cond.
H. T. Preis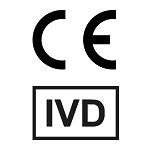 AC-0079A
0,1ml