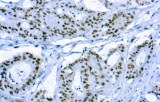 Anti-CD56 - NCAM CE/IVD for IHC - Hematopathology
CD56 or NCAM (for Neural Cell Adhesion Molecule) is a member of the immunoglobulin (Ig) super family containing 5 Ig-like domains and two fibronectin type-3 domains in its extracellular portion. Multiple isoforms have been identified, including transmembrane and GPI-anchored forms. CD56 is subject to several types of post-translational modification, including addition of a polysialic acid moiety to the 5th Ig-like domain. The isoforms are differentially expressed depending upon tissue type, and stage of development. Neurons express the largest 180 kDa form, while hemopoietic cells express the 140 kDa isoform. The ~140 kDa isoform of CD56 is considered the prototypic cell surface marker on human NK cells. Around 90% of the NK cells express CD56 at low density while ~10% express the protein at relatively high levels. CD56 is also variably expressed by a subset of NK-T cells in peripheral blood, neurons, muscle cells, some stem cells, and in vitro-cultured T cell clones. It is also expressed by several types of tumors, including myeloma, neuroblastoma and small cell lung carcinoma cells.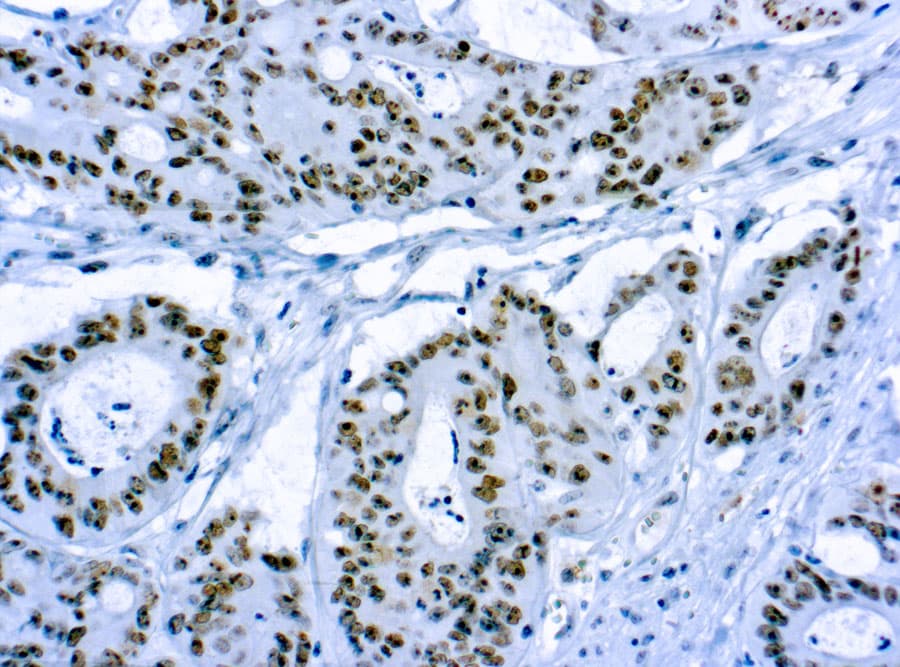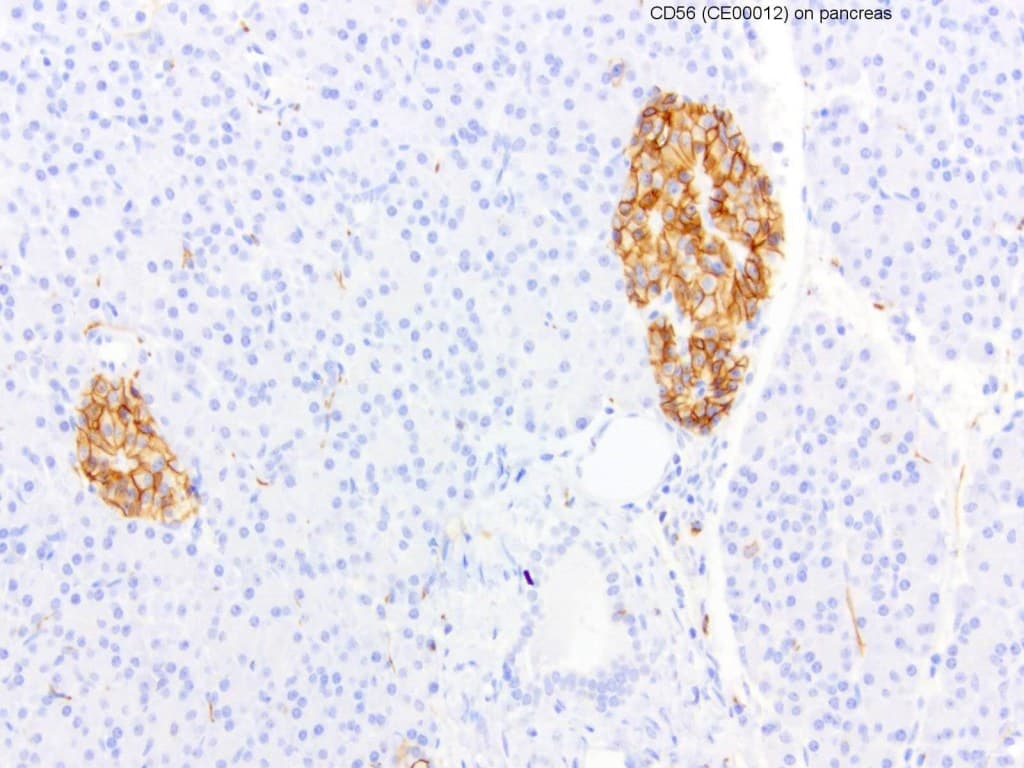 Lung small cell carcinoma section

Pancreas section

Katalog-Nummer
Beschreibung
Cond.
H. T. Preis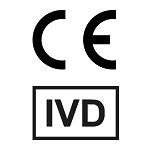 DB074-0.05
50μl,Concentrated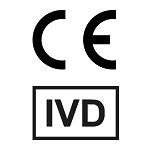 DB074-0.02
20ul,Conentrated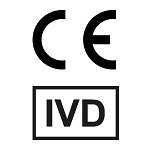 A00121-0002
2ml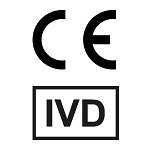 A00121-0007
7ml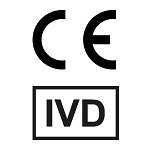 A00121-0025
25ml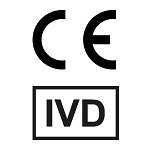 A00121-C
1ml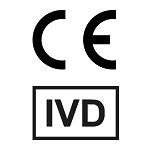 DB074-0.1
100μl,Concentrated