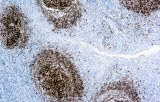 Anti-CD23 CE/IVD for IHC - Hematopathology
Cluster of differentiation 23 (CD23) is found on interleukin-4 activated B cells, activated macrophages, eosinophils, and follicular dendritic cells, and is a receptor for IgE, an antibody involved in parasitic immunity. CD23 is present on Reed-Sternberg cells in Hodgkin's disease. Follicular dendritic cells and activated B-lymphocytes produce strong staining in germinal centers and weak patterns in mantle zone B-cells. CD23 is helpful in differentiating chronic lymphocytic leukemia from mantle cell leukemia. Small B-cell lymphomas are sometimes positive, while precursor B- and T-lymphomas, myeloid neoplasms, and mature T-cell lymphomas stain negatively with Anti-CD23.
CD23, a type II transmembrane glycoprotein, is a key molecule for B-cell activation and growth and functions as a receptor for IgE. CD23 antibody labels activated B cells expressing IgM/IgD and follicular dentritic cells. In tumors, CD23 antibody is helpful in identification of B-cell chronic lymphocytic leukemia (CLL), follicular dendritic cell tumors and mediastinal large B-cell lymphoma. In addition, anti-CD23 is useful to differentiate CLL from mantle cell lymphoma which is CD23 negative.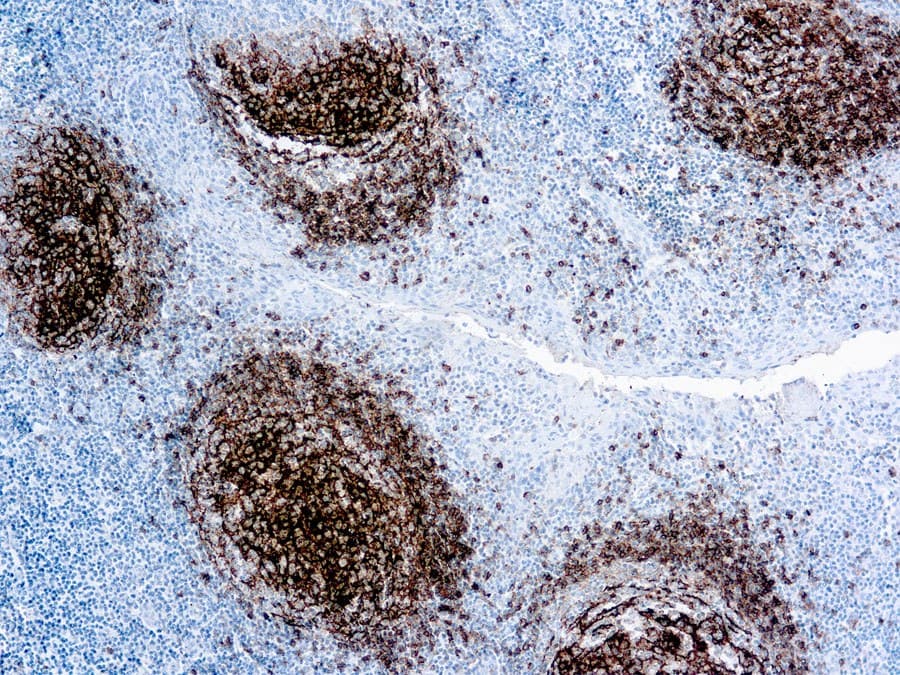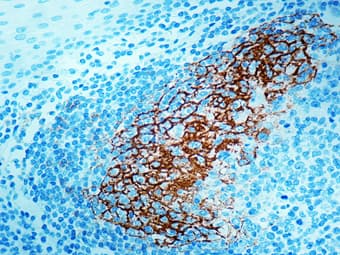 Katalog-Nummer
Beschreibung
Cond.
H. T. Preis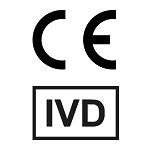 DB1016
100tests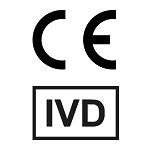 DB135-RTU-1
1ml,prediluted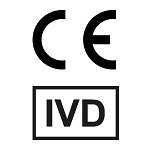 A00081
6ml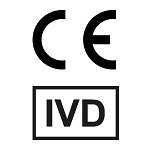 A20081
2ml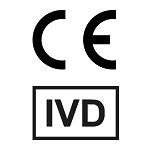 DB135-0.04
40ul,Cencentrated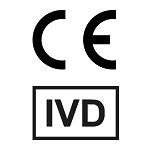 DB135-0.1
100µl,Concentrated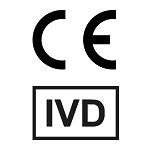 DB135-0.2
200µl,Concentrated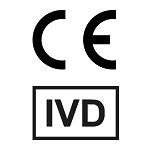 DB135-0.5
500µl,Concentrated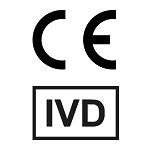 DB135-1
1ml,Concentrated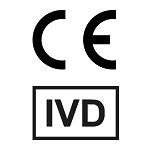 DB135-RTU-15
15ml,prediluted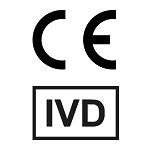 DB135-RTU-7
7ml,prediluted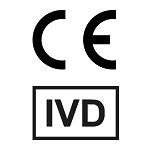 DB1016-0.1
100ul,Concentrated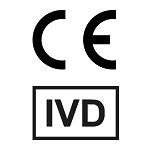 AC-0076A
0,1ml