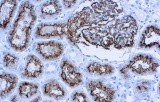 Anti-CD10 CE/IVD for IHC - Hematopathology
Cluster of differentiation 10 (CD10) is a cell surface metalloendopeptidase which cleaves and inactivates several peptide hormones including glucagon, enkephalins, substance P, neurotensin, oxytocin, bradykinin, and angiotensins I and II. CD10 is expressed by early lymphoid progenitors and normal germinal centers. Also known as Common Acute Lymphoblastic Leukemia Antigen (CALLA), it is an important cell surface marker in the diagnosis of human ALL (Acute Lymphocytic Leukemia), and found positive in precursor B lymphoblastic leukemia/lymphoma, angioimmunoblastic T cell lymphoma, Burkitt lymphoma and follicular germinal center lymphoma. CD10 expression has also been reported in a variety of non-hematolymphoid tissues, particularly abundant in kidney. It is a useful aid in the diagnosis of various malignant tumours such as renal cell carcinoma, endometrial stromal sarcoma, and hepatocellular carcinoma.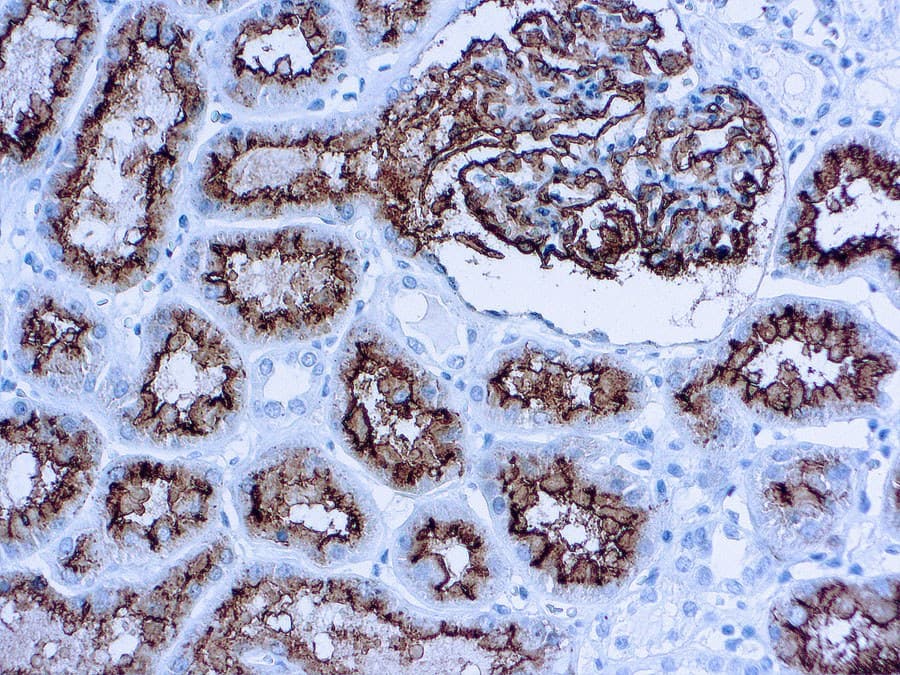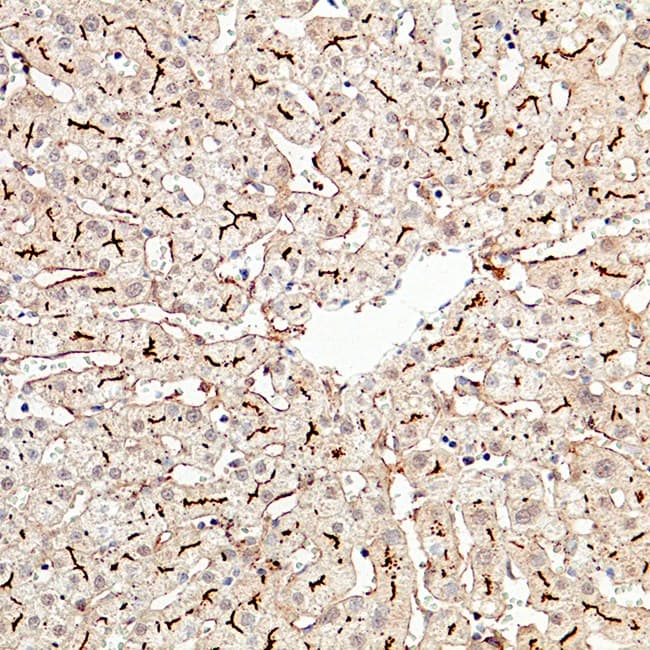 Renal cell carcinoma
section
Liver section

Katalog-Nummer
Beschreibung
Cond.
H. T. Preis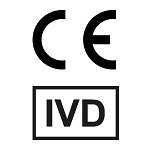 A00091-0002
2ml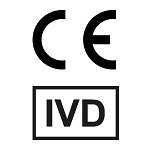 A00091-0007
7ml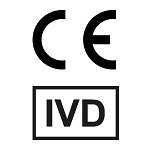 A00091-0025
25ml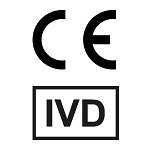 A00091-0100
100ml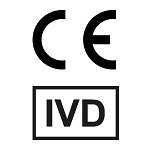 A00091-C.1
0.1ml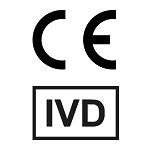 DB1018
100tests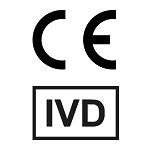 DB1018-0.1
100ul,Concentrated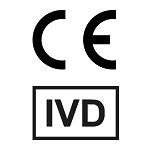 AC-0169A
0,1ml