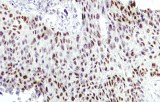 Anti-c-Myc CE/IVD for IHC - Hematopathology
The c-Myc gene is located at chromosome 8q24. It is required for progression through the cell cycle and promotes cellular proliferation. The t(8;14)(q24;q32) translocation and the c-Myc/immunoglobulin heavy-chain (IGH) fusion gene are not only in Burkitt lymphoma, but are also seen in diffuse large B-cell lymphoma, blastic mantle cell lymphoma and transformed follicular lymphoma. In another study on predicting c-Myc translocation in 17 cases of Burkitt lymphomas (BLs) and 19 cases of diffuse large B-cell lymphomas (DLBCLs), Ruzinova et al. reported that the sensitivity and specificity of this c-Myc antibody on identifying tumors harboring a c-Myc rearrangement reached 96% and 90% respectively. c-Myc antibody is a useful tool for identifying aggressive B-cell lymphomas likely to harbor a c-Myc rearrangement, and thus warrant genetic testing.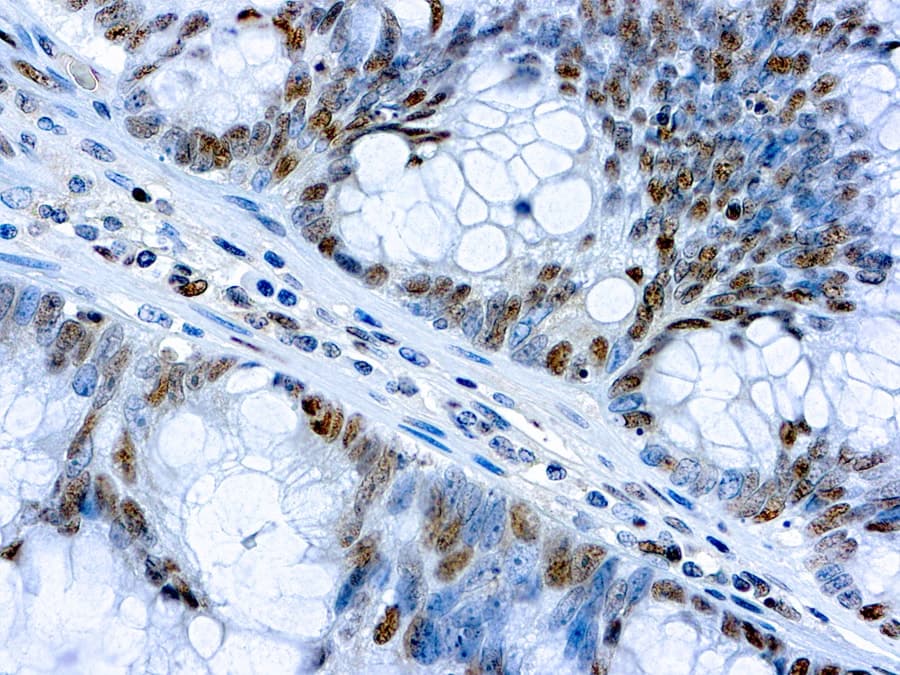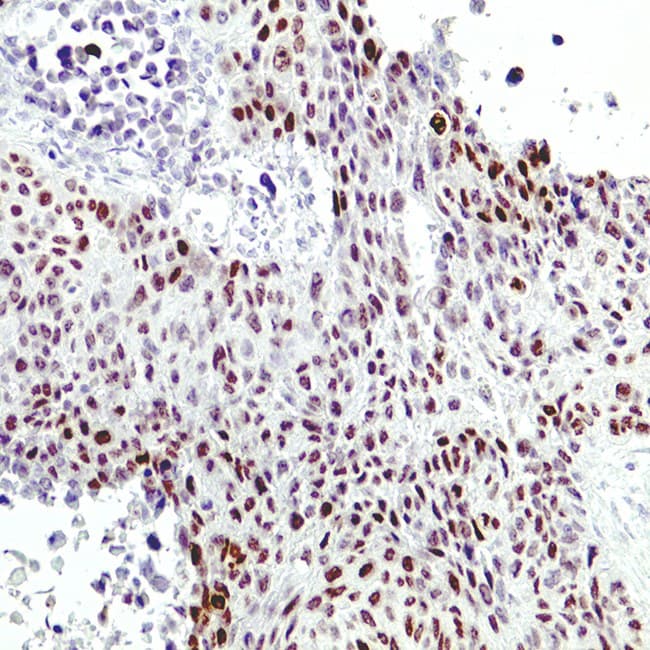 Breast carcinome section

Lung cancer section

Katalog-Nummer
Beschreibung
Cond.
H. T. Preis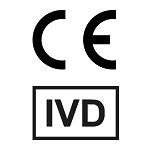 AC-0116A
0,1ml