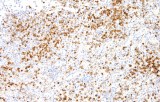 Anti-Annexin A1 CE/IVD for IHC - Hematopathology
Annexin I or Annexin A1 belongs to a family of Ca(2+)-dependent phospholipid binding proteins which have a molecular weight of approximately 35,000 to 40,000 and are preferentially located on the cytosolic face of the plasma membrane. Annexin I protein has an apparent relative molecular mass of 40 kDa, with phospholipase A2 inhibitory activity. Since phospholipase A2 is required for the biosynthesis of the potent mediators of inflammation, prostaglandins and leukotrienes, annexin I may have potential anti-inflammatory activity.
Annexin A1 (ANXA1) is a membrane protein that plays a role in innate and adaptive immunity by controlling the biosynthesis of inflammation, prostaglandins, and leukotriene mediators. This target is overexpressed in 97% of all samples from patients with with hairy cell leukemia, and is absent in other B-cell lymphomas. High ANXA1 expression is frequently associated with advanced stage esophageal and esophagogastric junction adenocarcinoma, and is also linked to advanced and metastatic disease states.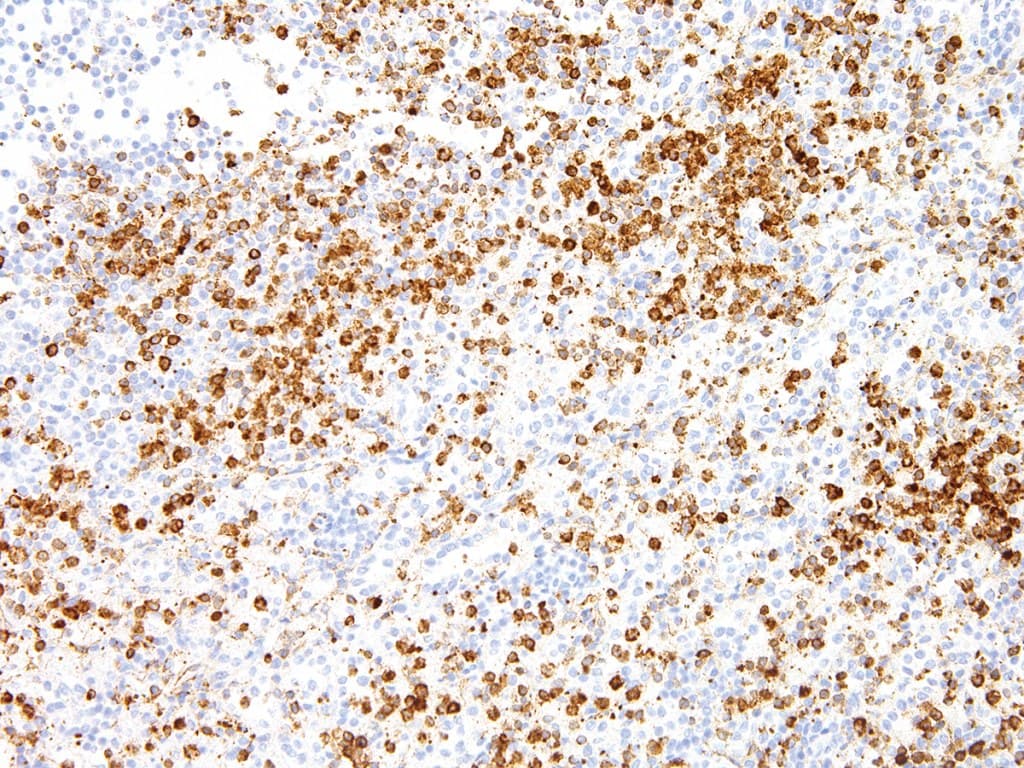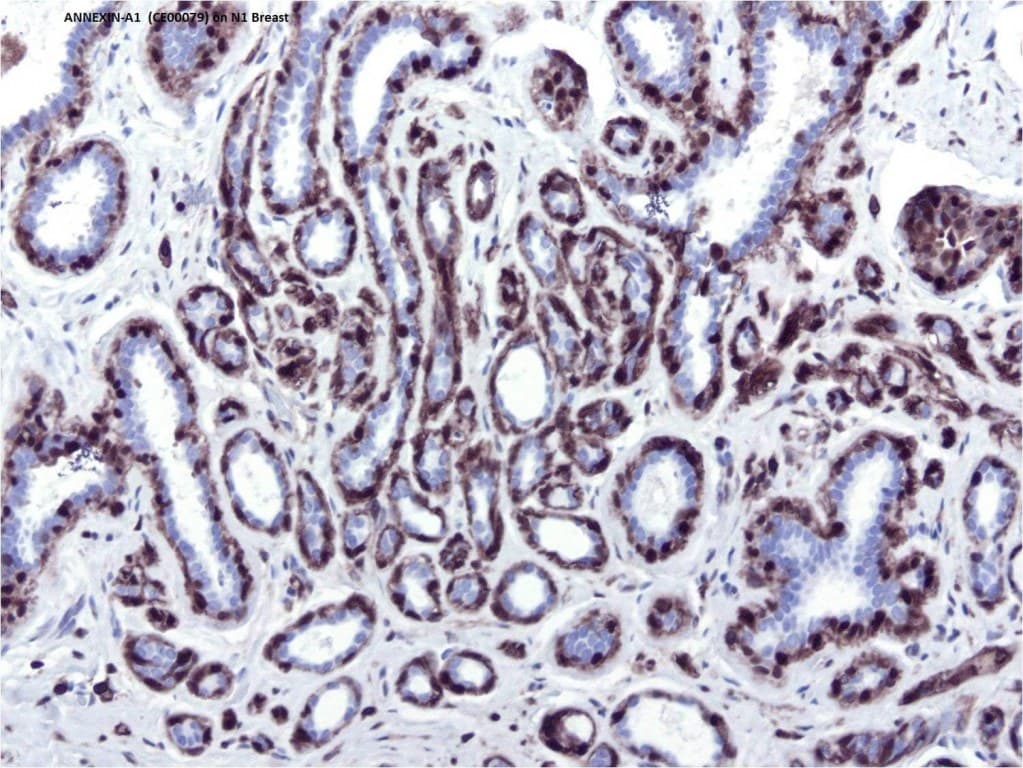 Spleen section

Breast section

Katalog-Nummer
Beschreibung
Cond.
H. T. Preis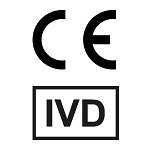 IHC512-100
0,1mlConcentrated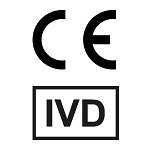 IHC512-7
7ml,prediluted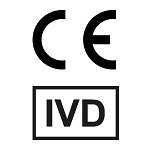 IHC512-1
1ml,Concentrated