Galanthus nivalis (Snowdrop bulb) (GNA) (AP)
Katalog-Nummer G1044-10-500ug
Size : 500ug
Contact local distributor :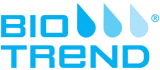 Telefonnummer : +1 850 650 7790
---
Grade
Molecular Biology Grade
Storage Temp
4°C Do Not Freeze
Snowdrop bulb
Galanthus nivalis agglutinin (GNA) is a small molecular weight tetramer consisting of subunits of about 13,000D. This lectin contains little or no carbohydrate. Unlike most mannose-specific lectins, it is not a metalloprotein and does not require Ca++ or Mn++ for binding. Binding seems to be preferentially directed toward structures containing (a-1,3) mannose residues. In contrast to most mannose-binding lectins, GNA will not bind alpha linked glucose. Reports indicate that this lectin binds IgM, but not bind IgG immunoglobulin classes of rat and mouse. The only protein from human serum reported to bind to this lectin is a2-macroglobulin.

---
Isoelectric Point: < pH 4.6

---
Activity (unconjugated): ≤ 15ug/ml will agglutinate human type O erythrocytes.

---
Carbohydrate Specificity: Mannose

---
Inhibitory Carbohydrate:
Mannose a-1,3-mannose
Mannose (> 0.2M )

---
Inhibiting/Eluting Sugar:
100mM-200mM a-methyl mannoside

---
Activity:
Less than 15 mg/ml will agglutinate human type O erythrocytes.

---
Storage and Stability:
May be stored at 4°C. For long-term storage, aliquot and store at 4°C. Do not freeze. Aliquots are stable for at least 12 months. For maximum recovery of product, centrifuge the original vial after thawing and prior to removing the cap. Further dilutions can be made in assay buffer.

---
Source
Galanthus nivalis (snowdrop bulb)
---
Purity
Highly purified. Three bands at 26kD, 30kD and 44kD detected by SDS-PAGE.
---
---
Form
Supplied as a liquid in PBS, pH 7.2-7.4, 20% glycerol.. Labeled with alkaline phosphatase (AP).
---
---
Important Note
This product as supplied is intended for research use only, not for use in human, therapeutic or diagnostic applications without the expressed written authorization of United States Biological.
---