Paraformaldehyde (4%) Fixative in PBS, pH 7.4
Katalog-Nummer 30450002-1
Size : 250mL
Contact local distributor :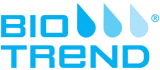 Telefonnummer : +1 850 650 7790
Description
Paraformaldehyde is a common fixative reagent used in microscopy and immunohistochemistry. It immediately stops any ongoing biological processes and preserves the sample.
This 4% solution of Paraformaldehyde in PBS is ideal for fixing in cell culture. Simply apply directly to the sample and cool on ice for at least 10 minutes.
---
bioWORLD's products are supplied for LABORATORY RESEARCH USE ONLY. The product may not be used as a drug, agricultural or pesticidal product, food additive or as a household chemical.
References
See "Isolation of Cardiomyocytes from Fixed Hearts for Immunocytochemistry and Ploidy Analysis" by PubMed.
Properties
Sie könnten auch an folgenden Produkten interessiert sein: