EasyPure® FFPE Tissue Genomic DNA Kit
Katalog-Nummer EE191-01
Size : 50rxns
Contact local distributor :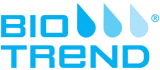 Telefonnummer : +1 850 650 7790
EasyPure®FFPE Tissue Genomic DNA Kit is optimized to extract genomic DNA from formalin-fixed and paraffin-embedded tissues. The kit uses specific lysis buffer to release DNA from FFPE tissues. DNA binds to silica-based column and contaminants flow through. DNA is eluted from the membrane. The isolated DNA is suitable for PCR, qPCR and other molecular biology applications.


Applications
PCR, restriction enzyme digestion, and other downstream applications.


Storage
At room temperature for one year.


Shipping
At room temperature.

| | |
| --- | --- |
| Component | EE191-01 (50 rxns) |
| Lysis Buffer 15 (LB15) | 11 ml |
| Binding Buffer 15 (BB15) | 11 ml |
| Clean Buffer 15 (CB15) | 6 ml |
| Wash Buffer 15 (WB15) | 12 ml |
| Elution Buffer (EB) | 25 ml |
| Proteinase K (20 mg/ml) | 1 ml |
| Genomic Spin Column with Collection Tubes | 50 each |
Sie könnten auch an folgenden Produkten interessiert sein: