Euonymus europaeus Lectin (EEL/EEA) - Biotinylated
Katalog-Nummer 21510054-1
Size : 2mg
Contact local distributor :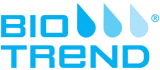 Telefonnummer : +1 850 650 7790
Description
Euonymus europaeus lectin or agglutinin (EEL/EEA) is affinity purified and is a homodimer consisting of subunits of 17 kDa linked by disulfide bonds. EEL consists of six closely related lectins (isoforms). Previous reports of higher molecular weight and overestimated carbohydrate percentage are attributed to lectin-glycoprotein complexes and not the Euonymus europaeus lectin itself. This lectin is characteristic of its erythrocyte agglutinating properties and specificity for blood groups B and H. It has a stronger binding of the B oligosaccharide with higher affinity for B-type II in comparison to H structures with Galα1,3 structures. Conversely, it has also been reported that EEL has preferential binding to H blood group-related carbohydrates over the B bloof group due to similarities in the β-trefoil fold found in EEL and ricin B-like lectins. EEL's general pattern allows it to interact with both α-fucose residues on B and H blood groups as well as high-mannose N-type glycans. This lectin binds to endothelial cells from human and non-human sources and recognizes carbohydrate structures on the surface of stimulated murine peritoneal lymphoid cells. EEL also has applications as a endothelial/epithelial marker in canine tissues and has been studied in Kashin-Beck disease. Biotin is a small molecule involved in a wide range of metabolic processes. This ligand forms a complex with Avidin and Streptavidin, resulting in the strongest non-covalent protein-ligand interaction known. Biotinylated EEL has an appropriate amount of biotin bound to provide optimum detection characteristics when using an Avidin-HRP or Streptavidin-HRP conjugate. Biotinylated lectins allow for more sensitive detection in ELISA and Western-blotting applications.
Specifications:
Source Euonymus europaeus (Spindle tree)
Activity: 50 mg/ml will agglutinate human A2 erythrocytes.
Carbohydrate Specificity: Galα3Gal
Inhibitory Carbohydrate: Lactose
Divalent Ions Required: Ca++, Zn++
Conjugation: Biotin
Storage and Stability:
Store frozen at -20°C in amber vials or covered with foil in appropriate aliquot sizes. Avoid freeze thaw cycles. Can be stored at 2-8 °C for short term use. Clarify by centrifugation, if needed.
Application
Glycobiology, Blotting, Immunohistochemistry
References
Agostino, M., Velkov, T., Dingjan, T., Williams, S. J., Yuriev, E., & Ramsland, P. A. (2015). The carbohydrate-binding promiscuity of Euonymus europaeus lectin is predicted to involve a single binding site. Glycobiology, 25(1), "114. https://doi.org/10.1093/glycob/cwu095

Fouquaert, E., Peumans, W. J., Smith, D. F., Proost, P., Savvides, S. N., & Van Damme, E. J. (2008). The "old" Euonymus europaeus agglutinin represents a novel family of ubiquitous plant proteins. Plant physiology, 147(3), "1324. https://doi.org/10.1104/pp.108.116764

Roussel, F., Dalion, J., & Wissocq, J. C. (1992). Euonymus europaeus lectin as an endothelial and epithelial marker in canine tissues. Laboratory animals, 26(2), "121. https://doi.org/10.1258/002367792780745850

Wang, S., Gao, Z., Liu, H., Meng, P., Wu, C., Lammi, M., & Guo, X. (2020). Roles of glycoprotein glycosylation in the pathogenesis of an endemic osteoarthritis, Kashinâ (4), "1037. https://doi.org/10.3906/sag-1903-137
Properties
Abbreviation (Lectins Only):
Storage Buffer
10 mM HEPES, 150 mM NaCl, 0.1 mM Ions w/ 0.02% Thimerosal
Conjugate/Tag/Matrix
Biotinyl N- Hydroxysuccinimide Ester (Biotin)