Erythrina cristagalli Lectin (ECL/ECA) - Texas Red
Katalog-Nummer 21761020-1
Size : 2mg
Contact local distributor :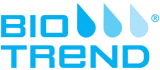 Telefonnummer : +1 850 650 7790
Description
Texas Red is a red-fluorescent dye and when bound to Erythrina cristagalli (Coral tree) Lectin (ECL/ECA) can show the binding pattern of this lectin in cellular imaging applications. There is very little overlap between the emission spectra of Texas Red and FITC making this combination ideal for dual-labeling experiments. Rhodamine dyes, such as Texas Red, are more photostable and less sensitive to pH change when compared to other dyes such as fluorescein.
Properties
Abbreviation (Lectins Only):
Storage Buffer
10 mM HEPES, 150 mM NaCl, 0.1 mM Ions w/ 0.02% Sodium Azide