TBE Sample Buffer 6x
Cat# 10570028-2
Size : 50mL
Contact local distributor :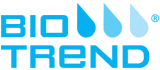 Phone : +1 850 650 7790
Description
Product Description
TBE (Tris-Borate-EDTA) is a sample buffer used for nucleic acid analysis. It has a 6X concentration, 270 mM Tris base, 270 mM boric acid, 40% glycerol, 0.025% bromophenol blue G, 0.025% xylene cyanol, and 6 mM of EDTA.
For laboratory use only. Not fit for agricultural, household, clinical use or human consumption.
Properties