TBE buffer (10X)
Cat# NB-42-00124-1L
Size : 1L
Contact local distributor :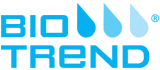 Phone : +1 850 650 7790
TBE buffer (10X)
Synonym(s): Tris-Borate-EDTA buffer
Commodity Code

3822000000

Notes

TBE is employed as an electrophoresis buffer for acrylamide gels and agarose gels for the separation of nucleic acids and, in case of 'simple' applications, for the separation of proteins. It is used in the pH range of 8.0 to 8.5 (1-5). 10X concentrated aqueous solution.
Formula Weight

0.00 g/mol
Chemical Hazard

Irritant/Teratogenic

GHS

Hazard Statements

H315: Causes skin irritation.
H319: Causes serious eye irritation.
H360D: May damage the unborn child.


Precautionary Statements

P260: Do not breathe {{{0|||message=<specify applicable conditions>|||default=dust/fume/gas/mist/vapours/spray|||filter=(_)?INHAL_CONDITION_.+}}}. P271: Use only outdoors or in a well-ventilated area. P280: Wear {{{0|||message=<specify protection equipmen: hazard.P260: Do not breathe {{{0|||message=<specify applicable conditions>|||default=dust/fume/gas/mist/vapours/spray|||filter=(_)?INHAL_CONDITION_.+}}}. P271: Use only outdoors or in a well-ventilated area. P280: Wear {{{0|||message=<specify protection equipmen

You might also be interested by the following products: