Sambucus nigra (SNA I) (FITC)
Cat# S0071-20A-2mg
Size : 2mg
Contact local distributor :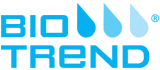 Phone : +1 850 650 7790
---
Grade
Molecular Biology Grade
Elderberry
This lectin is a 150,000 molecular weight tetrameric glycoprotein consisting of four disulfide-linked chains, two of about 36,000D and two of about 38,000D. Sambucus nigra lectin binds preferentially to sialic acid attached to terminal galactose in (a-2,6), and to a lesser degree, (a-2,3), linkage. Binding is also inhibited to some extent by lactose or galactose. This lectin does not appear to bind sialic acid linked to N-acetylgalactosamine. SNA has been reported to inhibit cell-free protein synthesis. Fluorescein labeled Sambucus Nigra Lectin is produced by using the highest quality fluorescein isothiocyanate, our affinity-purified lectin, and special conjugation procedures. Fluorescein labeled Sambucus Nigra Lectin has an appropriate number of fluorochromes bound which provide the maximum fluorescence and optimum staining characteristics for this particular lectin. This lectin is supplied essentially free of unconjugated fluorochromes and inactive lectin. Accompanying each fluorescent lectin is an analysis data sheet summarizing the results of our quality control tests and providing pertinent information on the product. All of these reagents are supplied as solutions perserved with sodium azide.

---
Elution:
500mM lactose in buffered saline followed by 500mM lactose in acetic acid

---
---
---
---
Active Conjugate:
As Reported

---
Applications:
Suitable for use in FLISA. Other applications not tested.

---
Recommended Dilutions:
Optimal dilutions to be determined by the researcher.

---
Storage and Stability:
May be stored at 4°C for short-term only. Aliquot to avoid repeated freezing and thawing. Store at -20°C. Aliquots are stable for 6 months after receipt at -20°C. For maximum recovery of product, centrifuge the original vial after thawing and prior to removing the cap. Further dilutions can be made in assay buffer.

---
---
Form
Supplied as a liquid in 10mM HEPES, 0.15M sodium chloride, pH 7.5, 0.08% sodium azide. 0.1mM Ca++. Labeled with Fluorescein.
---
---
Important Note
This product as supplied is intended for research use only, not for use in human, therapeutic or diagnostic applications without the expressed written authorization of United States Biological.
---