Sambucus nigra (SNA/EBL I+II)
Cat# 518735-50mg
Size : 50mg
Contact local distributor :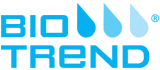 Phone : +1 850 650 7790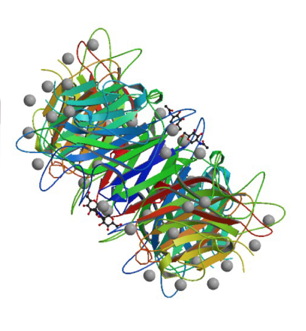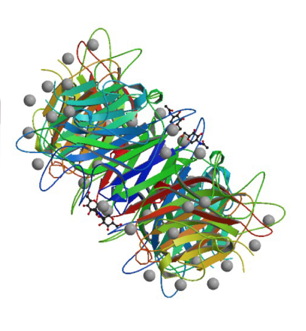 ---
SNA/EBL I+II
Fractionated Sambucus nigra lectin (EBL I+II, also known as SNA) is is composed of two ricin-related lectins. EBL I+II is a tetrameric glycoprotein with a recognition of the Neu5Ac(alpha2-6)Gal or GalNAc linkage in glycoconjugates. EBL I+II is not blood group specific but it does agglutinate type A erythrocytes more strongly than either B or O cells. Trypsin treated erythrocytes react better than untreated cells. Neuraminidase treated erythrocytes react with this lectin due to the presence of terminal galactose resides. SNA has a broad specificity for both alpha- and β-linked galactose, as well as unrelated sugars such as fucose. It has been determined that the lectin does not bind to glycoproteins or glycolipids containing only terminal alpha(2,3)-linked sialic acid residues. EBL I is composed of an A-chain with enzymatic activity and a B-chain with carbohydrate-binding activity. EBL II consists only of carbohydrate-binding B-chains. EBL I+II induces caspase-dependent apoptosis at low concentrations (nM) order, leading to typical symptoms of cell death in sensitive cells. This effect seems independent from the catalytic activity of the A-chain, but depends on the carbohydrate binding B-chain.

---
---
Sugar Specificity:
Sialic Acid

---
Storage and Stability:
Lyophilized powder may be stored at -20°C. Stable for 12 months after receipt at -20°C. Reconstitute with sterile buffer or ddH2O. Aliquot to avoid repeated freezing and thawing. Store at -20°C. Reconstituted product is stable for 6 months at -20°C. For maximum recovery of product, centrifuge the original vial after thawing and prior to removing the cap. Further dilutions can be made in assay buffer.

---
---
---
Form
Off-white to tan solid
---
---
Important Note
This product as supplied is intended for research use only, not for use in human, therapeutic or diagnostic applications without the expressed written authorization of United States Biological.
---