Sambucus nigra Lectin (SNA/EBL I+II) - Cy5
Cat# 21511186-1
Size : 1mg
Contact local distributor :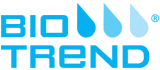 Phone : +1 850 650 7790
Description
Cy5, when bound to Sambucus nigra Lectin (SNA/EBL I+II), can show the binding pattern of this lectin in cellular imaging and flow cytometry. The excitation wavelength required for Cy5 to fluoresce is high enough to avoid overlap with most other fluorochromes, making it useful for dual-labeling experiments. Because of this high excitation, there is typically less background from autofluorescence of biological specimens.
Properties
Abbreviation (Lectins Only):