Sambucus nigra Lectin (SNA/EBL I) - Pure
Cat# 21510104-1
Size : 5mg
Contact local distributor :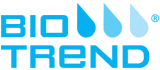 Phone : +1 850 650 7790
Description
Sambucus nigra Lectin (SNA/EBL I) is an isolectin isolated from elderberry bark and purified by affinity chromatography. SNA I belongs to the group of type 2 ribosome-inactivating proteins and is composed of an A-chain with enzymatic activity and a B-chain with carbohydrate-binding activity. It has specificity for ?2,6-linked sialic acid residues, and elutes with the sugar lactose. SNA I can induce apoptosis through the caspase-dependent pathway at low concentrations. This effect depends on the carbohydrate binding of the B-chain and is independent from the catalytic activity of the A-chain.
Properties
Solubility (@ RT)
Soluble in 0.01M Phosphate Buffered Saline, p
Abbreviation (Lectins Only):
You might also be interested by the following products: