COVID-19 : VTM with swabs - 48h delivery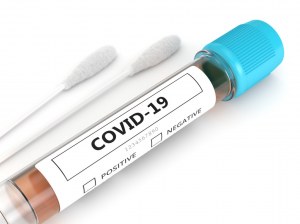 Special offer 40% off
Offer n°2020-DEWEI valid until 31/08/2020
Inactivating viral transport medium with nasal and oral swabs
Inactivating viral transport medium (VTM) for the collection, transport and storage of virus samples.

This transport medium is an inactivating medium that is not guanidine-based like most such media. It allows preservation of the sample for 1 week at 37°C.
Advantages :
Comes with 2 types of swabs (nasal and oral)

pH-balanced medium with antibiotics to inhibit bacterial and fungal contaminations

Stable at room temperature for 12 months

Easy to use

Applications :
Culture of viruses, chlamydia, mycoplasma ...
ELISA
PCR
Product code
Description
Content
Inactivating viral transport medium with oral and nasal swabs (2 different swabs per unit)
50 tubes de 10 ml with 3 ml of medium
50 nasal swabs
50 oral swabs
Medical devices for in vitro diagnosis. Read the instructions for use carefully.